Roosters footy star Luke Ricketson launches his brokerage | Insurance Business Australia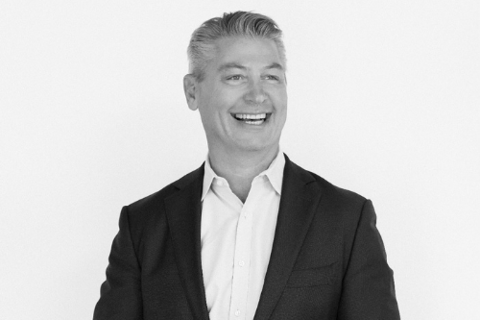 Sydney Roosters rugby league great, Luke Ricketson (pictured), has launched his own insurance brokerage. Ricketson Insurance has opened for business as an authorised representative of broker network Insurance Advisernet.
"At the moment it's launch, get up and going, and basic general broking," he said.
As part of Insurance Advisernet he'll work out of the firm's head office in North Sydney and have access to the knowledge of other brokers in the network, including technology and placement experts.
"That's the great thing about being part of that network. I get access to some pretty smart people that can help me get up on my feet over the next six months," said Ricketson.
Ricketson already has nearly a decade of experience in the insurance industry. But he didn't go straight from professional football to insurance. After retiring from football in 2005, his career has included television presenting and running a pub.
Read next: Insurance Advisernet Australia unveils consumer poll's "extremely positive results"
His TV presentation work has included Channel Nine's The Footy Show and the Sydney Weekender program on Channel Seven. He also headed up the New South Wales government's school and fitness program.
"I came out of football and funnily enough, I owned a pub for a while there. I was a licensee at a hotel, the Forrester's Hotel, which is down in Surry Hills. I did that with a bunch of mates - every young man's dream to be a pub owner! So, I had a bit of fun with that," he said.
In 2008, he joined Nine Entertainment Company in their media sales department.
"Getting my head out of that professional sports attitude to corporate life which was certainly what Nine Entertainment Group provided me with," he said.
Then in 2013, he decided to interview at a brokerage where he knew the boss very well. The idea was to discuss any possible prospects.
"I think like a lot of people say, they generally fall into insurance and my experience was a little like that," he said.
The brokerage was Sydney's GSA Insurance Brokers run by Paul Hines.
"It didn't take long. A month later I was up and sitting in a room getting my broking license and the next thing you know I was a general broker within quite a large team at GSA and working on anything from property to hospitality, any sort of liabilities and placements," he said.
Ricketson said the relationships that are the basis of insurance broking really appealed to him.
"It's a relationship game that I fitted in really well with. The technical side of things was great to learn. I learned a lot about insurance and placements and that three-way relationship between underwriters, clients and your other colleagues. I just thought it was a really good industry and it's been good to me over the years," he said.
The fun culture at GSA made an impression on Ricketson. He sees it as playing a big role in anything he does.
"You can create a really fun, enjoyable culture, which we did within GSA. A lot of good, young energetic staff and just a fun industry on both ends, from your underwriters to your clients and obviously your internal staff," he said.
The experience gained across his varied careers is what Ricketson aims to bring to his new business.
"I think it's important to have your own style, in my case, by selecting what I like across all those careers that I've had. There's a bit of stuff that I've learnt from playing team sport to things that I like within the hotel industry, to Nine Entertainment and the media sales, and of course GSA," he said.
Read next: Insurance Advisernet donates to Sacred Heart Mission
Relationships remain core to his approach to work.
"I think for me it's all about more of a warmer approach to broking, it's about relationships, it's pretty huge to me, on both ends of the scale, whether that's with clients or with my underwriters," he said.
His years in insurance, he said, have already secured strong, respectful professional relationships across the industry.
"So, there's a bunch of integrity that goes with what I do and trust," he said. "So I'm launching on the basis of those elements and we'll see where we end up."
But he hasn't forgotten the football. Ricketson is still a big part of his old club with a place on the Rooster's board since 2010.
"It's been a very enjoyable period," he said. "The club's had a lot of success, but also it's just great to contribute on a different level."
Ricketson played professional football from the 1990s through to the early 2000s, including international rugby union games for both Australia and Ireland. He retired in 2005 as the most capped Roosters player in history with more than 300 caps.