Royal Commission insurance hearings begin | Insurance Business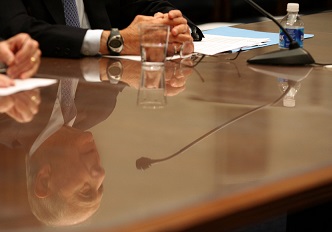 Round 6 of the Financial Services Royal Commission kicks off today, with the insurance industry now being placed at the frontline.
Until September 20, hearings will be held in Melbourne that are expected to exercise considerable influence over the future of the insurance industry in Australia.
The life insurance industry is expected to be placed under particular scrutiny, with AMP, ClearView, CommInsure, Freedom Insurance, REST and TAL being utilised as case studies.
This will be at least the second round of scrutiny for certain companies, given the considerable overlap between superannuation providers and life insurance providers. Furthermore, the release of ASIC's recent Report 587 and the recommendations contained within around ceasing cold-calling practices has further brought the life insurance industry into the spotlight.
Consumer Action – a consumer advocacy group who will be appearing before the Royal Commission – has echoed the recommendations of Report 587, calling for unsolicited selling of life insurance to be banned.
A number of general insurers will also be featured as case studies, including AAI (Suncorp), Allianz, IAG and Youi. Though the full extent of the investigations remains to be seen, a flow-on effect to other branches of insurance is also likely.
Numerous consumers are expected to provide evidence as part of their experiences dealing with the insurance industry, while the Code Governance Committee, Financial Services Council and the Insurance Council of Australia are expected to provide recommendations on how the industry as a whole can be improved for the future.
Last week, Labor leader Bill Shorten called on Prime Minister Scott Morrison to extend the February 2019 deadline for the final report. He has also suggested that more hearings be held outside of major cities in regional centres, to enable more victim testimonies to be heard. At this stage, only 23 such cases have yet been publically heard.
Shorten suggested that the hearings had been unnecessarily truncated by Morrison and his predecessor, former Prime Minister Malcolm Turnbull.
"Unfortunately, it appears that the constraints you set on the Royal Commission have denied many victims this opportunity," said Shorten.
Round 6 of the insurance hearing finishes on September 20, with the preliminary report due before September 28.