Salary guide reveals industry pay packet | Insurance Business Australia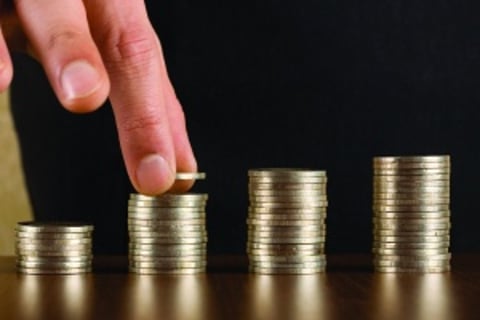 Insurance industry salaries should creep up this year according to the latest research from recruitment firm
Hays
.
The
2015 Hays Salary Guide
shows that the insurance industry can expect "moderate" salary growth over the coming year with 35% of those working in financial services expected to receive a salary increase of 3% or more in their next review.
The guide, which includes salary and recruiting trends for over 1,000 roles in 14 locations in Australia and New Zealand, is based on a survey of over 2,600 organisations representing nearly 2.9 million employees.
Jane McNeill
, director of Hays Insurance, noted that the insurance market will also look to increase their employee numbers over the coming year.
"As a group these employers have a positive outlook, with 36 per cent expecting to increase permanent headcount and 81 per cent expecting business activity to rise," McNeill said.
However, McNeill stressed that the industry is still gripped by a skills shortage which could prove detrimental to the growth of the industry.
"The insurance market remains one of the most skills short areas in Australia's financial services sector," McNeill said.
Even with skill shortages, the Hays report notes that salary bumps will only be "moderate" across the industry.
"Despite the skills shortages and increases in demand, we have seen mostly moderate salary movements overall.
"To remain competitive with candidates, organisations are placing an increased focus on their Employee Value Proposition with many of the big insurers looking at using increased flexibility to attract staff as well as improving the quality of the work environment to increase employee engagement and retention."
McNeill highlighted one key area that insurance professionals can look to build their hiring practices.
"As we have reported in previous years, part of the problem appears to be a continued lack of investment in attracting graduates and entry-level staff into insurance compared to other areas of the financial sector."
McNeill noted that it isn't all doom and gloom for hiring in the industry as more internal promotions have led to a strengthening of the industry.
"On the plus side, we have witnessed more internal promotions into Team Leader and management roles, which will certainly help to keep talent within the sector.
"There has also been an increase in the volume of permanent hiring to fill senior positions as opposed to hiring on a contract basis, which is another positive step in promoting the retention of specialist skill sets within the insurance sector.
"Even with all these efforts, intense skills shortages now exist across the entire insurance sector. However despite this, we have seen mostly moderate salary movements overall."