Sharon Ludlow on why the time is ripe for women in insurance | Insurance Business Australia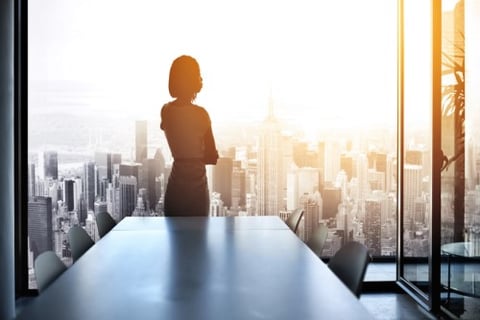 Now is the perfect time for women to join the insurance industry, according to Sharon Ludlow, Toronto-based corporate director and executive in residence at the Global Risk Institute.
"It's a fabulous industry that offers great opportunities to learn and lead internationally and at home," said the former president of Aviva Canada and former president and CEO of Swiss Re Canada.
"This is the best time for women to succeed. Systems like InsureTech are unequivocally giving the same opportunities to women as to men. All of the enablers are there so women should have every opportunity afforded to them," she added.
Ludlow has been fortunate to have worked for firms that value diversity of thought including Aviva where five out of the top ten senior executives were female at the time, although Ludlow acknowledges that this is not the case at all firms and that the industry as a whole still has a way to go to achieve gender balance.
Technology has played a huge role in allowing more flexibility for men and women wanting to blend their personal and professional lives.
"There's been a change in culture and mindset so that working from home is now just called 'working' wherever and whenever you need to, in order to be successful in your business," said Ludlow.
Firms should be open and blatant about respecting the personal responsibilities that staff have outside of work, Ludlow believes.
"It should be standard practice to offer a flexible workplace for males and females to take care of their personal lives, whether it's child-care or elder-care," she said. "The pay-back will be that women will continue to foster loyalty towards a firm that respects them," she added.
Starting her career as a chartered accountant in 1989, Ludlow fell into insurance when she was assigned to an insurance company as a client, working her way through various roles at different brokerages before earning the title of CFO at Liberty International Underwriters. She also spent nine years at the helm of Swiss Re's Canadian operation before taking the reigns as president of Aviva Canada in 2014.
Recognised as a pioneer in the industry, Ludlow led the development of Kanetix, Canada's first online insurance marketplace, and she introduced the first flood insurance coverage for Canadian home owners.
Having worked in diverse areas of the industry, she is an expert in both life & health and property & casualty re/insurance as well as demutualization.
Ludlow has an international presence as she serves on the board of a San Francisco-based software company, EIS, and is chair of the Luxembourg-based firm, Lombard International as well as being chair and board member at Green Shield Group in Canada.