Should brokers get an insurance degree first? | Insurance Business Australia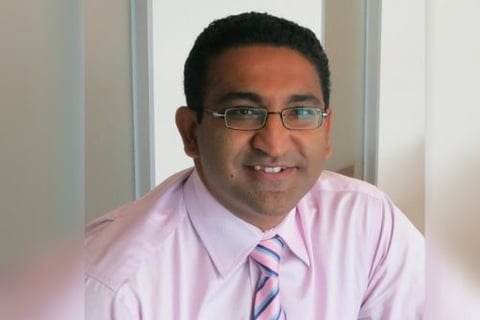 Ask an insurance broker how they got into the industry, and the chances are that they either knew someone already working in broking or simply 'fell into it'. As Prue Willsford, CEO of the Australian and New Zealand Institute of Insurance and Finance (ANZIIF), told Insurance Business in an interview last year, "I've found that very few people actively choose to go into a career in insurance".
For Vishal Kapoor (pictured), this couldn't be further from the truth. The director at McLardy McShane and co-owner of McLardy McShane Kapoor comes from a family of accountants and, as such, was poised to follow in their footsteps until he was scheduled to meet with a careers advisor in high school.
"I was looking in the newspaper at the time and noticed that there were a lot of insurance jobs going," Kapoor said to Insurance Business.
"I didn't really know anyone who worked in the industry, though, and so instead of trying to get a job straight away, I enrolled in a university degree."
Read more: Is a degree necessary for an insurance career?
After graduating high school, Kapoor commenced a double degree in accounting and insurance at Deakin University Burwood, Victoria. Though the accounting tasks came easily to him, insurance proved to be a steep learning curve, particularly since many of the subjects were at a post-graduate level.
"I had to spend a lot of time with insurance as a result and, though accounting was easier, I really grew to love insurance."
Kapoor dropped the accounting degree after one year to concentrate solely on insurance, and it clearly paid off – with more than two decades of broking experience across a multitude of sectors under his belt, he's also a member of the ANZIIIF faculty advisory board (where he also holds a fellowship) and has participated in the National Insurance Brokers' Association's (NIBA) mentoring program.
Despite his success, Kapoor is not convinced that his career path should be emulated by those wanting to get into insurance.
"I see the value in my approach, but I do look back on it and can tell that it was a hard way of going about getting into insurance," he noted.
"Because we're dealing with such a wide range of different sectors, we need professionals with a range of experiences from across the spectrum. The insurance industry's diversity is one of its biggest strengths."