Should the insurance industry offer more support to its staff? | Insurance Business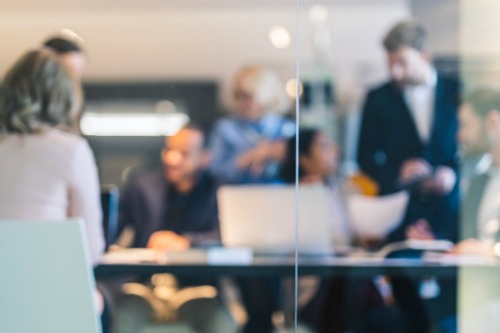 In recent weeks, reports of rapidly spreading bushfires have dominated the headlines with apocalyptic images of red skies and torched landscapes continuing to be shared all over the world.
Already, six people have died in the fires while more than 650 homes have been completely destroyed and over 1,400 other buildings have been lost – sadly, it's unlikely anything will change anytime soon as experts predict the worst is yet to come.
Of course, the ongoing bushfires aren't the only major threat facing businesses and homeowners over the summer – storm season is now well underway too.
Sadly, severe weather events often result in claims that are both stressful and traumatic for the insured – but it's also important to consider the emotional toll that's placed on insurance professionals during these difficult times.
Whether its hearing from a long-standing client that they've suffered a total loss, or seeing a whole community devastated by the damage, there are always going to be instances which put the psychological wellness of insurance professionals at risk.
So, as extreme weather events become increasingly common, it's worth asking – is the insurance industry doing enough to equip its workforce with mental resilience?
Adam Squire is the head of claims for insurance giant Gallagher and is no stranger to the stress that is associated with major loss events.
"Every claim is different, every situation is different, and everyone is individual in how they respond, but major events do test absolutely everyone," he told Insurance Business. "What I do find though, is that brokers and claims staff are always incredibly passionate and empathetic for clients – they'll do everything they can to help them through really difficult situations."
Squire says the brokerage rolls out a number of initiatives to help support its staff, who may be the first port-of-call for incredibly stressed clients.
"We give our people a lot of support – they have access to employer systems so they can independently talk to people if they need to, and we're very supportive of our claims team, checking in with them all the time to make sure they're OK with the impact of it," he said.
For the claims unit specifically, Squire says the entire team takes time out every year to watch excerpts from 'Then the Wind Changed', an award-winning documentary about the 2012 Victorian bushfires.
"As a team, we sit down and talk about how the people on that video would have been feeling and what they would have been going through," said Squire.
"We want our claims people to understand that when they've got someone on the phone from one of these events, or when they go to site, these are the emotions and situations they need to be ready to deal with."
While Gallagher does put staff on the ground to assist clients following major events, Squire also said the organisation carefully considers who is best to take on the task at hand.
"If we send a claims person to a location, we'll only send someone who is ready to deal with that confronting situation," he told Insurance Business. "Everyone thinks it must be really exciting going and helping clients through this, but it's not – it's horrendously exhausting and emotionally difficult so we do our best to support them."
Mandy Cooper, a director with CPR Insurance Services, agreed that helping clients through a major claim can be emotionally exhausting and suggested there should be more training options open to professionals in the industry.
"Not to be a shoulder to cry on, but to be a trusted confidant who can talk the client through the process, guide them, listen to them, and then filter the emotion away from the insurer so they can make a professional judgement on a claim and not have it framed by emotional, and sometimes irrational, clients," she said. "Clients can be irrational because they see their livelihood on the line."
In fact, Cooper said her previous training as a breastfeeding counsellor has come in surprisingly useful while working in the insurance industry.
"Counsellor training helped me to get clients through stressful claims," said Cooper, who recalled one particularly difficult phone call in which she had to inform a severely flood-impacted client that they had no flood cover.
"She broke down on the phone," said Cooper. "I remember my thoughts changed and I was no longer her broker. My counselling skills kicked in and I talked her through the next five minutes, asked her if she had someone nearby, got her calm and able to think about what she could do next. The counselling training was invaluable, and I often use those skills when working with clients on claims."
As such, Cooper says other brokers might want to consider pursuing additional training which will give them the skills to better support their clients while also protecting their own mental wellness.
"They may not all want to volunteer as breastfeeding counsellors and do the night shift when mums are distressed and babies are crying – but the basic training of a counsellor was invaluable and also the training on self-care and when to take time out to regroup after a stressful call," she said.
"The skill of asking the open question and calming others to think things through and not to catastrophize are certainly skills I call on now."