Small business takes Hollard Insurance to court over business interruption dispute | Insurance Business Australia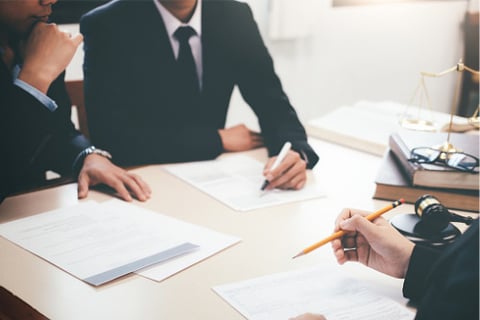 Christopher Blake, the owner of Jetts gym in Victoria, has taken Hollard Insurance to Federal Court after it denied compensation for lost revenue caused by the forced closure of the gym during the COVID-19 pandemic.
According to Shine Lawyers, Blake had business interruption (BI) insurance that was supposed to provide lump-sum payments capped at $450,000 when events beyond human control impacted his business. However, Hollard Insurance, denied the claim on the grounds that COVID-19 was excluded under its policy as it was a quarantinable disease as defined by the Quarantine Act 1908.
Blake estimates the gym would have generated at least $235,000 if the two COVID-19 lockdowns last year did not occur.
Shine Lawyers pointed out that the Quarantine Act 1908 had been replaced with the Biosecurity Act 2015, meaning Blake's BI insurance policy cited a redundant law. In December, five NSW Court of Appeal judges also unanimously ruled it was wrong to deny BI payouts on this basis – a decision the Insurance Council of Australia (ICA) intends to challenge in the High Court.
Joseph Crane, a senior commercial disputes solicitor at Shine Lawyers, commented: "Victorian small businesses paying tens of thousands of dollars for interruption insurance each year rightly expect to be treated fairly when they claim financial assistance in accordance with their policies.
"Insurance companies instead tried to crab-walk away from the wording of their policies, but the NSW Court of Appeal saw right through those attempts, and we're confident the High Court will reach the same conclusion."
Crane said the two lockdowns in Victoria last year were necessary to address a public health emergency, impacting thousands of small businesses.
"The financial and emotional strain on small business owners in Victoria can't be underestimated, and insurers need to pay up now rather than drag this through the courts any longer," he said.
"We warned of impending claims following the NSW Court of Appeal decision, and what we're seeing now is Victorian small business owners like Christopher Blake fighting back."
Hollard sent the following comment to Insurance Business: "Hollard does not comment publicly on individual claims for confidentiality reasons. We acknowledge the policyholder's claim and note its subject matter overlaps several coverage-related issues presently before the courts, as industry test cases, for determination. We do not wish to pre-empt the legal process in this matter and so will not be speaking publicly about these cases.
"The industry is awaiting a final resolution of the test case issues. Until then there is likely to be no change to the status of claims currently lodged. Once the final test case determinations are made, we will finalise claims considering those determinations. We will then be in touch with all claimants who have lodged a claim with us."