SRG Group and Gibbscorp reveal merger | Insurance Business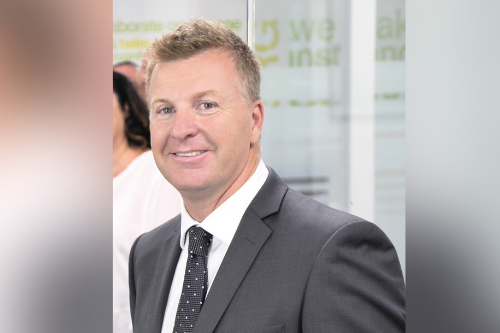 "It's not just a sound financial opportunity but, more importantly, a cultural fit that will deliver a more enhanced experience for our clients."
Those were the words of SRG Group managing director Rod Fitzgerald (pictured) when announcing that the AUB Group partner firm within the Austbrokers network had swooped for a controlling interest in corporate specialist Gibbscorp.
The move will see SRG become a significant player across the insurance broking and risk advisory sector, taking with it some high-profile corporate enterprises from the Gibbscorp client list.
"Gibbscorp brings a quality of people and skills we were seeking to complement our team, while SRG provides additional services and resources that Gibbscorp was seeking to enhance its client service offering," said Fitzgerald. "It is rare that the combination of two companies is genuinely greater than the sum of the parts, but given the synergies we will achieve, this is one of those rare cases."
As part of the deal, Gibbscorp will relocate to SRG's central business district offices and its shareholders will take executive roles within the combined group. Gibbscorp's founder and MD Peter Gibbs will move into a board and strategic development role; CEO Hank Jeuring will become executive director, corporate, and head up the corporate division of SRG; while former CFO Derrice Dillon has already commenced a role as head of finance and operations.
"Importantly, I think we are particularly aligned on how to service clients, develop our team and on how to market the combined business. It's like both businesses were started from the same origins," said Gibbs.
"We have significant growth opportunities that previously were on hold due to the shortage of resources. The combined strength of Gibbscorp and SRG will ensure we are a major player in the Australian market. We have ambitious growth expectations, and we will be putting the strategic plans into motion."
The combined group will boast approximately 50 staff in Western Australia and Queensland and have more than 4,000 clients across the country.