Steadfast boss accepts "CEO Dare to Cure" challenge | Insurance Business Australia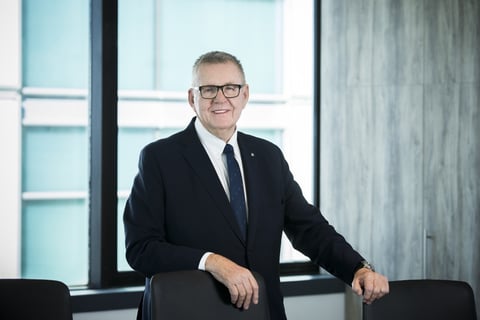 Steadfast Group Limited managing director and chief executive Robert Kelly (pictured) will be participating in the "CEO Dare to Cure" event organised by the Children's Cancer Institute.
The October 23 charity initiative will see Kelly take an athlete's ice bath in aid of childhood cancer cure research. As of this writing, the Steadfast CEO has already raised more than $79,000 – with the goal not too far away at $90,000.
Lifting the lid on his decision to be involved, the long-time Children's Cancer Institute supporter stated: "As a father and grandfather, nothing gives me greater pleasure than seeing my loved ones live life to the fullest every day, but I know there are many families in Australia and around the world for whom this is not the case.
"Their days are spent caring, worrying, and putting on a brave face for their children who are experiencing cancer – and this breaks my heart."
Kelly believes the institute's work has the potential to change the lives of many.
Meanwhile, the other CEO dares for the event are the mystery box / bug challenge, walking on fire and glass, an extreme fitness challenge, the big shave, and the snake bath challenge.