Insurance leaders raise over $250,000 as Vinnies CEO Sleepout looms | Insurance Business Australia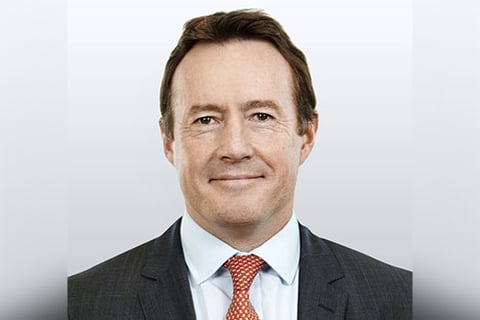 With Vinnies annual CEO Sleepout fast approaching, Marsh's CEO Scott Leney (pictured), has been working hard to bring insurance industry leaders together to support what he believes is a great cause.
Leney, who is an ambassador for the event, as well as being on the organising committee, is preparing to attend his sixth Vinnies CEO Sleepout tomorrow (June 18). However, for the first time in the event's history, it's set to go virtual.
"This year, with COVID-19, we can't do it with social distancing restrictions," Leney said. "Instead, there's a terrific amount of work that's gone into planning around the virtual event and what will be streamed, so that we can experience it this year as close to how we would normally experience it, even though we're not all going to be together in the one place."
Other industry leaders behind the push to raise over $250,000 for the CEO Sleepout this year, an eye-catching figure given the health crisis could have slashed donation rates, include Robert Kelly from Steadfast (pictured below), Nigel Fitzgerald from AIG, Raj Nanra from IQumulate, Vivek Bhatia, Phil White and Jonathon Groves all from QBE.
Read more: Vinnies CEO sleepout goes online
Additionally, Eoghan Trey from the Macquarie Group, Suncorp's Andrew Mair, Allianz's Richard Feledy, Chubb's Jarrod Hill, Swiss Re's Melanie Slack, Aon's James Baum, Berkley Re's Tony Piper and, finally, Ken Keenan from Pen Underwriting decided to combine their networks and bring industry leaders together.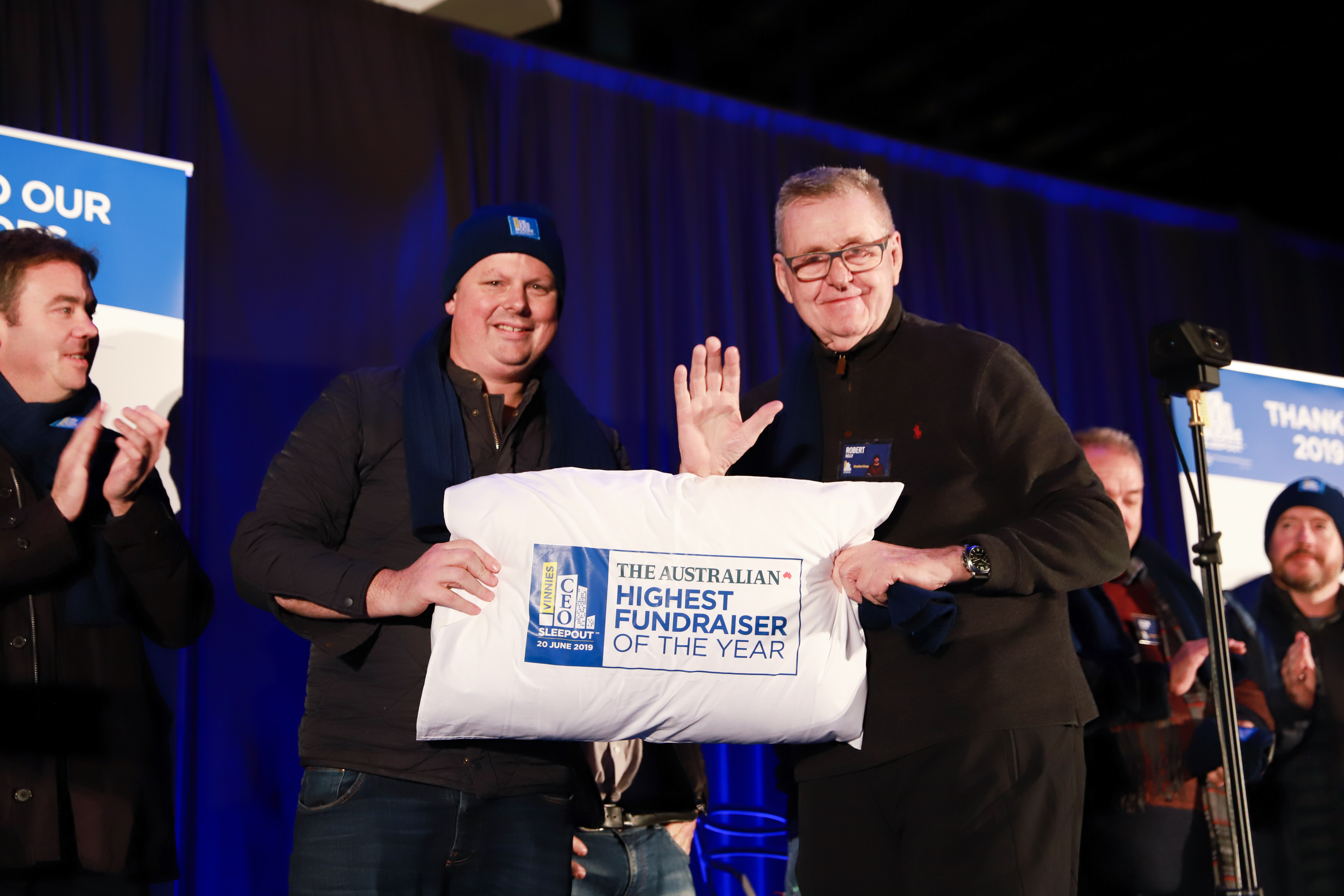 "What we've decided to do was get together with a group of insurance industry leaders and find a suitable venue in the CBD to go and experience this together," Leney explained. "Robert Kelly from Steadfast got involved originally supporting me and then decided to get involved himself as well. The two of us had the idea this year that it would be good to use our networks to try and get industry leaders together. So, I think that's been really exciting.
"This group of insurance industry leaders will get some profile on the evening through Vinnies, which will be terrific for the industry to be seen getting together and giving back at a time like this."
Aside from this mammoth push to raise much-needed funds, Leney says the event became significant for him after his first experience opened his eyes to the extent of the issue. He says common stereotypes don't reflect reality.
"Every year that we go, you hear heart wrenching stories from people who've been impacted by homelessness and what that does is gives you an insight into the fact that this can arrive at the doorstep of people from all walks of life," he added.
"There are lots of single mothers who find themselves homeless, sleeping in cars because of domestic violence. There's an unbelievable amount of children who are homeless, single fathers and so on and so forth and when you hear the stories you realise that all of us really are only a few unfortunate occurrences away from finding ourselves couch surfing, sleeping in the car or on the streets. Once you get in that situation, it's very hard to get yourself out of it."
Read more: Insurance CEOs swap suits for sleeping bags
Leney is passionate about raising awareness for Vinnies because he believes the charity is best equipped to manage these sensitive circumstances.
"Vinnies tries to help people not fall into homelessness and then, once they're in a homeless situation, Vinnies can help them work through it and get out of it as well," Leney continued. "You understand that the system is just not set up to adequately deal with this and you need something like Vinnies, which is there for people about to experience homelessness and that can connect the various services… to help people get through."
Leney and his friends in the industry set about raising funds through virtual Trivia Nights.
"This year, of course, we couldn't do the live Trivia Night event and so just last [week] we held our first virtual Trivia Night," he said. "We had a number of our insurer partners sponsoring the evening and a number of their colleagues participated in the event with about 200 people signed up.
"We knew we weren't going to be able to raise as much money because we couldn't do the live auction piece, but we did do certain auctions online. It was a resounding success."