Steadfast CEO compares storm surge cover to a moral obligation | Insurance Business Australia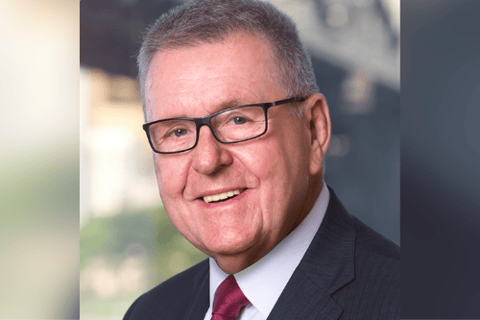 Last week, Insurance Business ran an article about IAG, Australia's largest general insurance company, exiting from the IAL brand. The exit was part of IAG's consolidation of its personal lines insurance offerings on the Steadfast brokerage network under its CGU brand.
Insurance Business asked Damien Gallagher, CGU's executive general manager about the consolidation. One issue raised was a difference in the insurance coverage offered by IAL and CGU. IAL's home insurance included storm surge cover, CGU's currently doesn't.
"While storm surge isn't covered by CGU, we believe we offer market-leading products backed by our dedication to supporting our customers and brokers across the country," he said.
Read more: IAG's personal lines brand consolidation begins
After publication, IAG contacted Insurance Business to clarify that, with regards storm surge coverage, Gallagher was talking about the current situation with CGU policies and that would likely change once the transition to the Steadfast platform was finalized.
Steadfast also reached out to Insurance Business.
"Yes, it was unusual to read your article yesterday that said that they [CGU] were not going to do storm surge because we haven't made any agreement with CGU whatsoever about the policy form that they will write alongside the other insurers on the platform when it's not IAL based but in fact CGU based," said Steadfast CEO Robert Kelly (pictured).
"I was a bit shocked when I read that they said that because they had never discussed that with us and in the spirit of cooperation between two strategic partners - I'm sure it got caught in the crosshairs somewhere - but I can tell you that we wouldn't have one insurer on that platform not giving the coverage that the other three insurers on the platform are giving."
The Steadfast CEO said he was looking forward to negotiations with CGU over the coming months.
"But pragmatically, that [storm surge cover] has never been discussed with us in the transition from IAL to CGU," he said.
Kelly made it clear that storm surge cover is very important to his company and its broker network.
"I think the issue of storm surge and its impact, mostly on the east coast of Australia, is one that's got to be addressed and it falls under a lot of the natural perils," he said.
He said storm surge coverage is a difficult issue for insurers because in most of the areas where a property is susceptible to it there isn't a big premium pool and it can be uncompetitive to write.
"But I think in many ways, we've got an almost moral obligation to the insurance consumer to make sure that we provide that sort of cover," said Kelly.
The Steadfast CEO said when his company developed the house insurance section of their trading platform, they approached insurers about it.
Read next: Steadfast CEO warns of insurance industry's rising costs
"We said, 'Look, we think that we have to give this natural peril.' So, the insurers that came onto it understood that they were writing a wide range of risks, Australia wide, not just isolated to, let's say, the natural catastrophe areas that are exposed to such things as storm surge," he said.
Kelly said this approach of writing a wide range of risks over a wide area creates a big enough pool of insurance policies to make it financially feasible to cover storm surge.
"It's the basis of insurance really, where you write a wide range of risks over a wide area," he said. "Some will be really good, and some will be mediocre, and some will be atrocious, but the sum of all that put together gives you a big enough pool to be able to write the good, the bad and ugly."
He said all the participants on the Steadfast trading platform, including IAL, write storm surge.
"Now, when our friends at CGU came to us and said, 'Look, we want to shut down IAL, it's not making sense to us in terms of running two insurance companies', we were very much in agreement to say, 'Look, you're the one putting the capital into it, please, if it makes more sense to not use IAL then we're very supportive of you transferring that over to the CGU brand'," said Kelly.
The Steadfast CEO said the CGU brand brings in just under one billion dollars worth of business.
"So we're a very important player to them and the corollary of that is they're a very important player to us," said Kelly.
The Bureau of Meteorology defines storm surge as an abnormal rise in sea level over and above normal tide levels due to the presence of a storm.