IAG's personal lines brand consolidation begins | Insurance Business Australia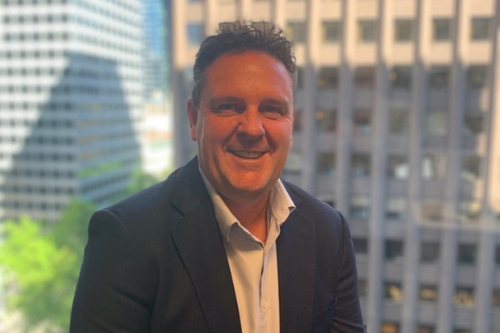 Earlier this month, Australia's largest general insurance company announced its exit from the IAL brand, a provider of personal lines insurance. The exit was part of IAG's consolidation of offerings on the Steadfast brokerage network under its CGU brand. The move was also in line with the company's longer term structural reforms.
That process of consolidation has now begun.
"We've now commenced work to exit our IAL brand and connect CGU to the Steadfast Client Trading Platform (SCTP)," said Damien Gallagher (pictured), CGU's executive general manager.
He said the decision to exit from IAL followed a comprehensive review of IAG's broker personal lines products.
"We believe this is an important step in simplifying our business and ensuring we can provide the most efficient and best possible experience for our partners and brokers," he said.
Read more: Insurance giant IAG exits from IAL brand
CGU covers business, rural and personal lines insurance and has more than 150 years of history.
"CGU distributes an extensive range of market-leading products, and each year delivers insurance protection for more than 125,000 businesses, 60,000 farms and hobby farms, nearly half a million properties and more than a million motor vehicles," said Gallagher.
He said he's confident CGU is well placed to succeed in the market with its established heritage brand and strong core insurance capabilities.
CGU is one of IAG's major brands with several thousand employees, including teams working across different IAG products. By contrast, IAL was a small offering and had about 20 staff.
"IAL distributes personal lines insurance (motor, home and landlord products) exclusively via the Steadfast Client Trading Platform (SCTP) and has operated as a largely autonomous 'end-to-end' business," said Gallagher.
Gallagher said while the consolidation is happening, IAL staff won't be forgotten.
"Our priority is supporting the IAL team members impacted by the decision. Their needs and well-being will remain our top priority throughout this process. We have an objective to maximise job opportunities within IAG for our IAL team and we will work hard to achieve that," he said.
So far, the feedback from brokers on the IAL exit has been positive. IAG said brokers understand the logic of the simplification and say CGU is the brand they associate with IAG.
"We'll continue to keep brokers informed during the transition ahead of IAL ceasing to write new business from November 01 and renewals from December 01, 2021," said Gallagher.
Right now, the process of working with Steadfast to connect CGU to the SCTP is underway.
"Our immediate priority is to work with Steadfast and its broker network to ensure a smooth transition for everyone," said Gallagher.
Steadfast CEO Robert Kelly said Steadfast would work closely with IAG to bring its CGU personal lines products onto its broker platform as soon as possible.
"We have a longstanding and strong relationship with IAG and we understand its desire to have a one brand strategy through CGU to provide personal lines insurance products to the broker market," he said.
One area that needs smoothing is the difference in coverage offered by IAL and CGU. IAL's home insurance included storm surge cover, CGU's doesn't.
Storm surge can be defined as an abnormal rise of water generated by a storm that's above the levels reached by the usual tide. It can be a very disputed term if a claim arises.
CGU won't be picking up that coverage, but Gallagher said the policy wording differences will be communicated as part of the transition to ensure the Steadfast network is well informed.
"While storm surge isn't covered by CGU, we believe we offer market-leading products backed by our dedication to supporting our customers and brokers across the country," he said.
Read next: IAG boss lifts the lid on full-year financials
Last month, IAG announced its yearly financial results and a net loss of $427 million.
During the results presentation, Hawkins said the loss for the year was driven by, "a number of disappointing, unusual items. This relates to historical issues that we've identified, that we've provisioned for and that we're rectifying."
The rectification involves ongoing efforts to standardize and simplify what Hawkins described as "the back office of IAG.''
"Our progress on digital initiatives and efforts into the future are underpinned by the creation of a single core insurance platform which we're rolling out across the company," he said.
Hawkins said IAG still has to apply this standardization effort to multiple brandings and customer propositions across the organization.
The sharper focus on CGU is part of that process.