Steadfast Group highlights "tremendous start" at AGM | Insurance Business Australia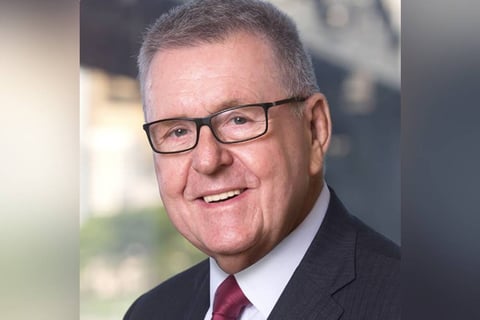 A "tremendous start" to the new financial year (FY22) is how managing director and chief executive Robert Kelly (pictured) sees Steadfast Group's performance in the July-September period.
During the company's virtual annual general meeting this morning, the Steadfast boss said earnings before interest, taxes, and amortisation (EBITA) in the first quarter grew 13.6% compared to the same three-month span last year.
"Steadfast has historically produced earnings growth from consistent annual acquisition activity and sustainable organic growth," Kelly told shareholders. "Our network brokers provide Steadfast with an internal pipeline of acquisition opportunities.
"Since July 01, 2021, Steadfast has invested $468 million in EPS (earnings per share) accretive acquisitions, including the outstanding acquisition of Coverforce for $411.5 million. Coverforce is an aligned business of scale with multiple revenue streams and a track record of high growth, and provided us the opportunity to strengthen Steadfast's position as the leading general insurance broker network in Australasia."
Read more: Steadfast Group announces financial results and merger
As part of the group's "trapped capital project," which was rolled out in February, Steadfast seeks to increase its equity positions in the network brokers that are not part of Steadfast's equity holdings.
Reporting on the progress of the initiative, Kelly cited eight completed acquisitions; 10 signed term sheets with due diligence commenced; 11 term sheets issued awaiting due diligence; 18 further indicative valuations provided; 40 expressions of interest; and a further 112 discussions underway.
Outlook-wise, the CEO had this to say: "For the balance of FY22 we expect further moderate price increases by strategic partners across the market to continue as insurers seek to regain profitability. In August 2021 Steadfast completed our acquisition of Coverforce, funded via scrip issued to the vendors and an equity capital raising. The results from this significant acquisition to date are in line with our expectations.
"Given the above, I am pleased to reaffirm Steadfast Group FY22 guidance of underlying EBITA of between $320 million and $330 million, underlying net profit after tax of between $159 million and $166 million and underlying diluted EPS (NPAT) growth of 10% to 15%."
Meanwhile, Kelly also revealed that Steadfast's London interactions with the Howden Group have commenced, with benefits expected to be achieved over the course of FY22.