Stone & Chalk to open Melbourne office | Insurance Business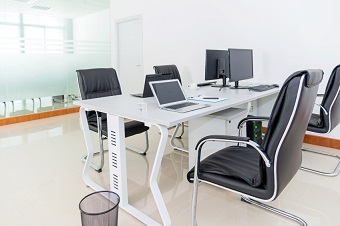 One of Australia's premier fintech hubs is coming to Victoria, with the founding CEO of Fintech Victoria to head its new Melbourne-based operations.
Responding to growing demand from the Melbourne start-up community, Stone & Chalk is expanding to Victoria to provide the state's fintech start-ups with access to an innovation marketplace comprising of large Australian and international corporate customers.
Taking the helm at the new Melbourne hub as GM is Alan Tsen, who brings to the role his industry connections and fintech experience, most recently as CEO of Fintech Victoria. The hub will initially be located alongside Australia's agtech innovation hub and accelerator SproutX.
In addition to the new workspace, which offers 60 available seats for fintech start-ups, the Melbourne hub will also conduct a series of programs and partnerships to help develop the local fintech ecosystem.
It has a joint venture with SproutX to develop a new Agri-Fintech program, which aims to explore ways in which fintech innovation can can help solve major issues, and opportunities in the global agricultural sector.
"The partnership between SproutX and Stone & Chalk is a fantastic opportunity for both organisations to leverage their respective areas of competitive advantage to create a world-first initiative specialised in Agri-Fintech," said Andrew Lai, SproutX accelerator director.
Stone & Chalk has also already lined up further partnerships with Melbourne's leading universities - including blockchain research, a commercialisation partnership with RMIT, and a program for supporting and promoting women entrepreneurship with female-founder experts One Roof.
Speaking about the creation of the Melbourne hub, Alex Scandurra, CEO of Stone & Chalk, said: "This is an historic achievement for the Australian fintech industry as a whole - providing promising fintech start-ups with a physical headquarters and access to customers, mentorship and partnerships in Australia's two largest cities.
"By global standards Australia is a very small market so we need to find more ways to enable collaboration between Australia's major economic hubs which are our major cities and regions.
"Our Melbourne hub will help to further accelerate an already fast-moving industry that's integral to Australia's future."
Stone & Chalk Melbourne will officially open its doors to fintech organisations who wish to be part of the hub's Melbourne community in August at Level 1, 459 Collins Street.
Related stories:
Aviva reveals development of new firm, support of five start-ups
More clients using insurtech and numbers expected to grow