Suncorp and JLG offer aid to Townsville flood victims | Insurance Business Australia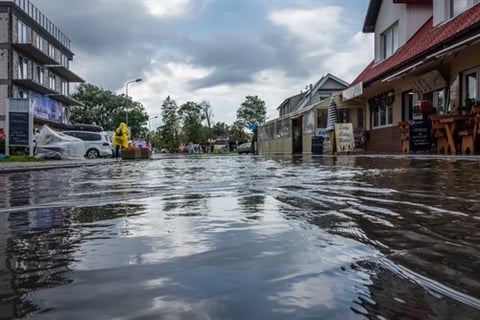 A Brisbane-based insurance giant and an ASX-listed insurance builder are doing their share to help Townville flood victims get back on their feet, after North Queensland suffered a once-in-a-century flood.
The region was drenched by more than 1,000ml of rainfall over the past week, inundating roughly 82,000 homes, with local authorities warning that the weather event is potentially only halfway over and could worsen.
In response to the flood crisis, Suncorp is offering a financial-assistance package for impacted customers.
"Suncorp's financial relief package provides customers with flexible finance options during times of hardship due to extreme weather events, including the severe floods we're seeing in North Queensland," said David Carter, Suncorp CEO of banking and wealth. "We encourage customers who have been impacted to contact us, so we can discuss the measures available to support them."
Suncorp customers are urged to call 13 11 55 or visit www.suncorp.com to avail of the insurer's relief-assistance options, including an opportunity to defer scheduled loan repayments (including interest only) on a case-by-case basis, no interest-rate increases, and working capital assistance.
Meanwhile, Johns Lyng Group said it deployed one of its catastrophe rigs to Townsville to help coordinate JLG teams and local community support.
"Even for a region that is accustomed to extreme weather events this is a major catastrophe and we're still a long way from knowing the full scale of the damage," said Scott Didier, JLG CEO. "We've sent in teams from our nationwide network to support local resources on the ground and the focus is to get the local community comfortable and then to salvage or rebuild their homes."