Suncorp boasts strong FY21 financial results despite COVID-19 | Insurance Business Australia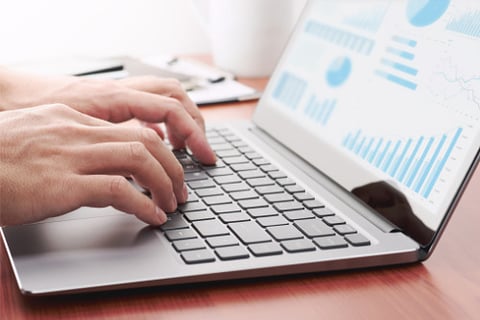 Suncorp Group (Suncorp) has announced solid financial results for the financial year 2020-2021 (FY21) despite the continuous impact of the COVID-19 pandemic on the industry. The insurer reported cash earnings of $1,064 million, up 42.1% from the previous financial year, as well as group net profit after tax of $1,033 million, a 13.1% increase.
The Suncorp board declared a fully franked final ordinary dividend of 40 cents per share, bringing its total franked ordinary dividends for FY21 to 66 cents per share. The board also declared a fully franked 8 cent special dividend and announced an on-market share buyback of up to $250 million.
Suncorp Group chief executive officer Steve Johnston said the latest results were delivered against a challenging external backdrop of COVID-19 and the La Niña weather pattern.
"During this time, our focus has been on supporting our insurance and banking customers and executing our strategic priorities," Johnston said.
Suncorp's significant improvement in cash earnings in FY21 was driven by increased profit after tax in insurance in the Australia market (up 42.4%) and Suncorp Bank (up 69.0%) – with insurance in Australia and New Zealand recording a gross written premium (GWP) growth of 5.5% and 9.2%, respectively, which the insurer described as the best insurance top-line performance in almost a decade.
With its latest GWP, Suncorp's insurance Australia division delivered its strongest top-line growth since 2013. As part of its focus on revitalising growth, it improved its customer value propositions, introduced new product features, and further invested in marketing.
Read more: Suncorp announces $83.75 million insurance sale
As for the impacts of the COVID-19 pandemic on the group, Johnston said it was broadly neutral throughout FY21, with lower motor claims frequency offset by additional provisioning for potential business interruption (BI) claims.
"Despite the challenges of COVID-19, we have been in a position to support our customers, employees, shareholders, and communities through this uncertain time," Johnston said.
In the latest financial year, Suncorp provided COVID-19 support to more than 85,000 customers and contributed $9 million to several community programmes.
"While COVID-19 and the weather will continue to challenge our customers and our team, we know we have good momentum and a program of work that will further improve outcomes for our customers and shareholders," Johnston said.
"We have been flexible and responsive in supporting our customers as we know the financial and emotional strain COVID-19 is inflicting on our communities," he continued. "This includes a range of relief measures such as flexible premium options and loan deferrals.
"A vaccinated population is key to building confidence and restoring movement between the two countries and the world. All members of our board and our Australian-based ELT are either fully vaccinated or are awaiting their second vaccine."