Suncorp celebrates the LGBTIQ+ community in iconic street party | Insurance Business Australia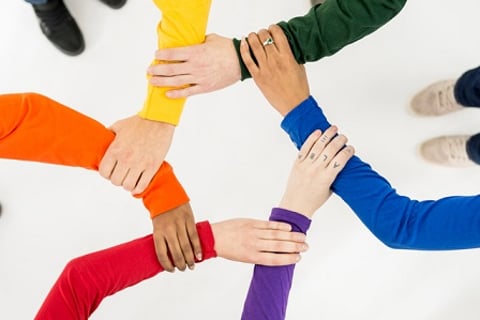 Suncorp Group has taken part in the iconic Australian street party celebrating the LGBTIQ+ community, with 30 of its members marching alongside the AAMI-sponsored Broken Heel Festival float at Mardi Gras.
Read more: How was it to come out in the insurance industry 20 years ago?
Amplify, Suncorp Group's employee resource group created by Suncorp staff in order to foster a diverse and inclusive workplace, has been an integral part of the sponsorship since its inception.
Read more: Diversity drives better outcomes
"I've always wanted to be in the parade and now I get the chance to be on one of the most spectacular floats with drag kings and queens and a troupe of my colleagues," said Belinda Daw, Amplify member. "It feels like a lifetime achievement! I feel very proud to be working for a company that supports the LGBTIQ+ community and its employees."
"AAMI's sponsorship of the Broken Heel Festival and our participation in this parade truly celebrates LGBTIQ+ history and culture and this fills me with enormous pride," said Shay Johnston, Amplify committee chair. "It says to our LGBTIQ+ employees and customers – we see you, you are valued, and you are welcome here."
Mim Haysom, executive general manager of brand and marketing, said AAMI was proud to sponsor the float for the third year as it demonstrates everyone's right to belong.
"AAMI is an insurance company that doesn't just protect your belongings, but your right to belong," Maysom said.
The Broken Heel Festival is sponsored by AAMI, and is held in Broken Hill every September.