Swiss Re Institute warns Australia's latest bushfire season could be the new norm | Insurance Business Australia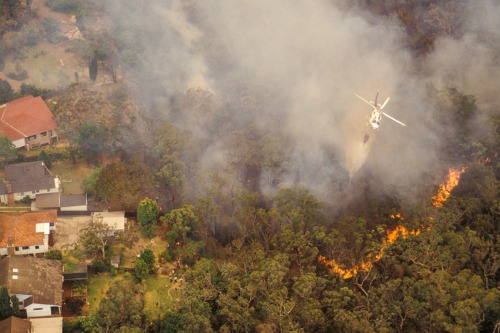 We're all faced with a different reality these days. In Australia though, there's one likely new normal that Swiss Re Institute has shone a spotlight on.
"The 2019/2020 bushfire season in Australia has been the most extreme on sigma and national records," noted Swiss Re Institute in its latest sigma report. "It ran from September 2019 to February 2020, the longest ever, burning more land and houses than in any previous season.
"Widespread and heavy smoke created hazardous air quality conditions, in some locations lasting for weeks. Loss of life was significantly lower than for other wildfires, testament to the efforts of the firefighters. Even so, if the experience is a taster of things to come, more effective policies on how to live sustainably in increasingly fire-prone landscapes are needed."
According to Swiss Re Institute, the insured losses from the 2019/20 bushfire season amounted to US$1.5 billion, with more than 5,900 buildings burnt. In comparison, the 2009 Black Saturday fires resulted in US$1.1 billion of insured losses.
Swiss Re Institute asserted: "The 2019/2020 bushfires further confirm the growing contribution of secondary perils (fire, due to extreme temperatures and dryness) to natural catastrophe losses (economic and insured). The impact to the local economy is still to be fully assessed, but will likely be significant due to 1) loss of tourism revenue (many of the impacted coastal regions rely heavily on seasonal tourism); and 2) the impact on forestry, agriculture, and viticulture.
"Is the season representative of a new norm? Last year was Australia's warmest (national mean temperature 1.52°C above average) and driest (rainfall 40% below average) on record. December was the hottest month on record, both in terms of national mean and mean maximum temperature. The national annual accumulated Forest Fire Danger Index was the highest since records began in 1950."
The report also cited longer-term climate change-effects, with respect to extreme temperatures, as having a significant impact on bushfire risk in the country. It's been noted that, due to projected warming and drying, the frequency of occurrence of severe fire weather conditions in southern and eastern Australia is likely to increase in future climate scenarios.
The silver lining? Swiss Re Institute said weather-related risks remain insurable. However, it stressed that, to sustain insurability, the industry must dynamically track the effects of a warming climate and continually embed new understandings into risk assessment.