PERILS reveals initial estimate for "peak" Australian bushfire losses | Insurance Business Australia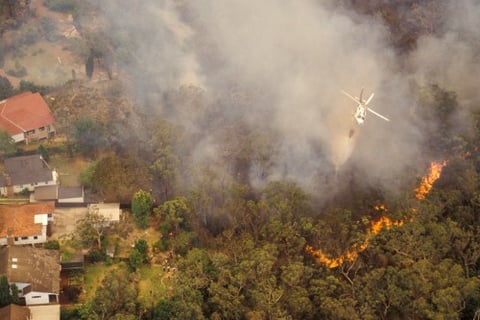 The fierce bushfire season that has razed roughly 10 million hectares of land across Australia has resulted in a property insurance market loss of nearly $1.6 billion for the peak loss period.
Read more: Can the insurance industry sustain bushfire losses?
That is according to PERILS' initial property loss estimate, covering the peak seven-day period between the end of 2019 and beginning of 2020 and primarily in New South Wales, Victoria, and South Australia.
The event definition follows the 168 hours clause which is predominantly used in the Australian re/insurance market to define a bushfire "event." The peak loss period generally lies between December 20 and January 06; but for majority of insurers, it is between December 30 and January 05.
The $1.6 billion estimate for "peak" Australian bushfire losses was based on loss data collected from affected insurers and covers the property line of business only.
"The bushfire season has had a devastating impact on many local communities, which may take years to recover," said Darryl Pidcock, head of PERILS Asia-Pacific. "While the quantum of insurance losses will cover only a portion of the overall economic cost of the disaster, it still plays a very important function in enabling individuals, businesses, and communities to rebuild."
An updated estimate of the market loss from the Australian bushfires will be released on April 05.