The push for more readable insurance documents | Insurance Business Australia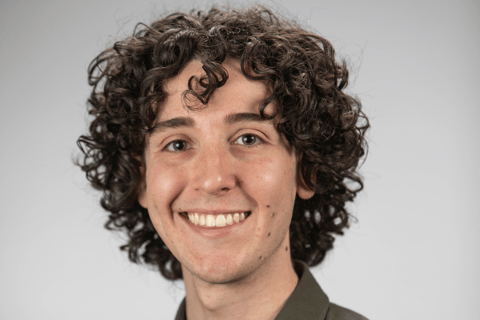 Who wouldn't like insurance product disclosure statements (PDS) to be more readable? However, insurers could argue that compliance obligations and the threat of litigation mean they feel justified writing up dense, consumer unfriendly insurance documents.
Ethos CRS, a company that describes itself as Australia's leading firm for advice on clear writing and plain English, says that argument doesn't necessarily wash. Ethos has just released its 2022 readability scorecard: Australian insurance companies.
"What would we say to insurers when legal compliance is so high on their mind?" said Ethos researcher Ethan Howard (pictured above). "One of the main points we keep coming back to is if the PDS complies legally, but nobody reads it, or nobody can understand it - what is the point in having met your obligations, either to the consumer or to the organization?"
Howard referred to a court case involving a superannuation company and a customer. The argument came down to the fact that the super firm had notified the customer of a change in their policy but hadn't actually directed them clearly on how to enact that change.
"So it wasn't about just the content of the message it was also about making sure the consumer had actually understood," said Howard. He said achieving language clarity and readability are at the core of his company's work.
Read next: Can this document technology conquer the regulation nightmare?
The readability scorecard rating 26 companies in the insurance space follows a similar report on superannuation companies last year. In 2020, in partnership with the Digital Transformation Agency, the firm rewrote the style manual for the entire Australian public service. As a result of that report, said Howard, plain language is now the standard for all Australian government agency documents.
The assessment of insurance industry documents began in December and was spurred on, said Howard, by the wave of natural disasters, including floods, that have occurred since.
"I think people have realized that understanding their own insurance policies is very important and sometimes the language used in these policies isn't the most readable and maybe doesn't have a lot of clarity," he said.
Ethos examined home insurance and motor insurance PDS documents and also company websites, including the frequently asked questions pages.
"We found that the web pages generated pretty much the same readability scores as the PDS documents," said Howard.
Insurers' documents were given a score out of 100. The score was based on weighting different metrics after feeding the text into the program VT Writer.
"With VT Writer, you can upload any document and it will scan the text and give you a paragraph-by-paragraph report on factors including the grade level required to read it, on the sentence length and on passive and active voice," said Howard.
Documents that are pitched at a reading level of grade 7 or lower also achieved better scores.
Some insurers suffered lower scores for producing documents that required consumers to have a university level education.
"The benchmark of 100 means an average of 15 to 25 words a sentence, low word complexity and 95% or more of active voice sentences, because those are clearer and easy to understand," he said.
According to the readability report, the average score of insurers was 74 out of the possible maximum, or benchmark, of 100. However, some scores dipped below 60.
"We were surprised that the range was so broad," said Howard. "Seventy-five (75) sounds like a good score but we have insurers ranging around 75 and then some down a little bit further and others with worrying low scores below 60," he said.
SGIO, SGIC and NRMA Insurance scored best out of the 26 companies. These three firms all achieved scores in the low 80s. Howard said their ability to score well across all metrics drove these higher scores.
"So you're equally weighted across active voice, word complexity and sentence length," he said.
Howard conceded that the weight of regulations and other legal obligations do make it difficult for insurers to produce readable documents.
"It's not an easy task," he said.
Howard said both superannuation and insurance companies are handicapped by every document usually needing final approval from legal teams.
Read next: Insurance industry needs drastic reinvention in order to survive
"They've got people who are really interested in this idea of readability but everything published obviously has to go to the legal team to make sure everything is above board - compliance is the number one priority rather than the ability of the consumer to actually understand the text," he said.
However, Howard hopes his report's recommendations can at least progress the conversation at insurers about improving the readability of their documents.
There are several primary recommendations.
"One is to adopt the principles of plain language. If you can adopt a culture of plain language and have plain language as the default rather than the result of a review afterwards, that's the first step to having a better relationship with those consumers," he said.
One advantage insurance companies have over other sectors, he said, is the concentrated nature of their industry: 80% of the market is covered by four companies.
"Even though we looked at 26 different insurers, the majority of them fall under those four parent companies," he said.
"So, with a dense market like that, if you have a large organization that can adopt a culture change in their writing, that has a really big effect immediately."