Can this document technology conquer the regulation nightmare? | Insurance Business Australia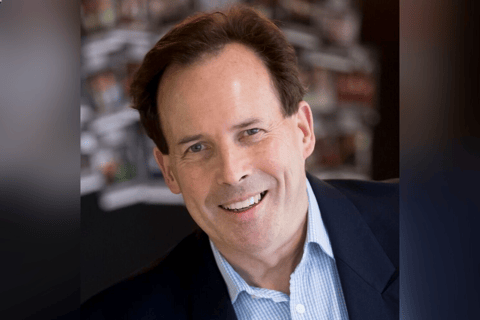 Johannes Gutenberg, the 15th century inventor of the printing press, eat your heart out. The next big creation to rock the reading and writing world could be here and it was born in Sydney. This Australian inventor says his virtual document technology has considerable utility for firms like insurance companies dealing with thousands of pages of regulations.
"There are seven financial services regulators in Australia, plus the Corporations Act. So that gives you eight places to go to try and find regulatory information, whether you're in superannuation or insurance, or whatever it might be," said Bruce Wren (pictured above), founder and CEO of 1WordFlow and the digital twin document system that forms the backbone of his Regulation City website.
Wren said his technology improves a system of accessing and organizing official documents that's developed over centuries. For the last three decades this system has focused on the now outdated word and PDF formats.
"You have to consume the whole thing, you have to download the whole thing, you can't have one page, you've got to have the whole lot - all or nothing. That's the way word and PDF documents work," explained Wren.
Read more: Can this claims system with real-time flood forecasting save insurers millions of dollars?
He said the world is "drowning in documentation" – there are an estimated 15 trillion documents online globally. Wren said people don't want to download thousands of pages of the Corporations Act, but with the PDF format, they have little choice.
There are other issues. Corporate files are copied onto laptops and iPads for accessing at home, creating "duplication as a massive problem," he said. That leads to version issues.
"You've got version control problems because it's sitting in four different repositories. Which is the right one? So then you have smart people trying to work out which is the right one and making decisions often on the wrong information," said Wren.
He said his digital twin document is the answer. It leaves the original document intact at its source.
"Our website is actually a copy of what's back there in analogue land but we manipulate the twin. We make it multilingual, work on a mobile, cross reference it, link it," said Wren.
At his website, every Australian financial services regulation and the Corporations Act can be found, searched, and cross referenced against a company's own policies.
Wren's creation, he said, was inspired by the disruptions in another content rich industry: the movie business.
He contrasted today's Netflix streaming with the DVDs it replaced a decade ago. Until about 2010, millions of DVDs were shipped around the world to Blockbuster video stores for watching on purpose-built players.
"Blockbuster has been wiped from the face of the earth, supplanted by Netflix and Disney," he said.
However, the movies themselves haven't changed, he said.
"But you changed two things: You've changed the distribution model, which is streamed via the internet. You also put the user in charge by saying they can play it on any device, in any language, it can be a romantic comedy or a documentary, and you can just flick like that to different channels," said Wren.
The 1WordFlow CEO said documents are still in the Blockbuster age.
"What we're saying is we're taking the same content out of there and making it stream via the internet to the bit you want," said Wren.
His document technology proposition involved solving some key problems. Wren said they solved the issue of finding ways to move big, one hundred plus page documents "on a massive scale."
"Secondly, you had to be able to store it securely, which we do in Microsoft Azure in SharePoint," he added.
The third problem they solved was being able to paginate the document and create individual URLs for each page.
"So you wouldn't scroll for 200 pages, otherwise you might as well just keep the PDF," he said.
What their technology also does, he said, is solve a major headache for financial services companies, like insurers, when they have to align their internal policy documents with new regulations.
"At the moment you've got policies and procedures written in Word and PDF and you're trying to compare it with regulations in PDF. Then you're trying to combine them and cross reference them," he said.
This process is currently done, he said, using cumbersome Excel spreadsheets saved on SharePoint drives, in particular folders, inside particular documents and then at a certain page number.
"With us: URL, URL, click," he said.
"I can click onto APRA. General insurance in governance, Prudential Standards number CPS 220. No PDF, no download. Look at that. So maybe you'd like it in French?" he said.
There are numerous language options and if you want to be old fashioned and download the document you can.
Read next: Revealed – one of the biggest barriers to innovation in 2022
A company using the site, he said, can have its internal policies matched up with the regulations with its own tagline on the pages.
"If you're a corporate, you can say I want to have [access to] Regulation City and all my policies and procedures digitized and cross referenced. That's what we do as well," he said.
"It's not about the tech, it's about the usability," added Wren.
After launching five years ago, he said his software and digital services company counts the NSW Department of Education, Transport for NSW and DXC Technology among its customers.
"And we'll be announcing a couple of big insurers very shortly," he added.