The Second World War trailblazers that inspired one CEO's journey | Insurance Business Australia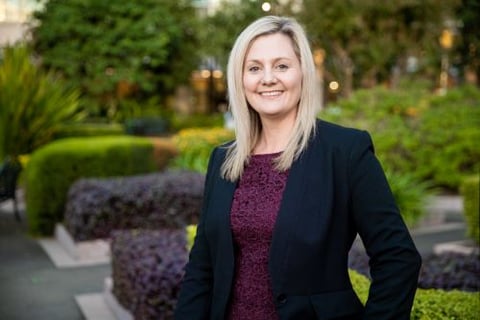 History is often made up of people whose stories were never recorded, lost, suppressed or simply forgotten, and, sometimes, these losses are the direct result of prejudices that are still alive today.
Speaking at Auckland's recent Women in Insurance Summit, Achmea Australia CEO Emma Thomas (pictured) revealed her family's deep personal connection to New Zealand's rural land, and told the story of a group of trailblazers who have inspired her to become the leader she is today – trailblazers who, despite their enormous contribution to keeping the country on its feet in times of turmoil, history has left largely unrecognised.
Daphne Attfield was 15 years old when the Second World War broke out in 1939, and, by 1940, most of New Zealand's young men had left the country to serve overseas – something which left a massive gap in the workforce. Faced with a potential economic collapse, thousands of women, including Daphne, were stationed in farms, railways and public service positions across the country, and performed the work essential to keeping the country going.
These 4,000 women were known as the Land Girls, and they were recruited to fill in for approximately 28,000 men who had left to fight in the war.
"These women quickly learned many new skills, and showed sceptical farm owners that they could not only do the job, but do it very well," Thomas explained.
"It was backbreaking work without any of the machinery that we have today, and they worked all day and in all weather conditions to put food on our nation's table. But they faced discrimination, and once the men came back from the war, those women lost their jobs and their contribution was forgotten about."
"I know many women will identify with these feelings," Thomas continued. "It's the feeling of working desperately hard for very little or no recognition, or just getting on with the job that needs to be done rather than doing what you're actually passionate about."
Thomas says that if one lesson can be taken from the Land Girls, it's that nobody should put the brakes on their potential or settle for less than what they're capable of, no matter the circumstances or what anyone else may think.
Once the war was over, Daphne stayed on the land and ran a merino and sheep farm in Otago. She is now 93 years old, and Thomas says that her grandmother continues to be a trailblazing inspiration and a large part of what she does as the CEO of Achmea, Australia's specialist farm insurer.
"Achmea Group was formed over 200 years ago by a group of Dutch farmers, who put money into a glass jar to protect each other from a haystack fire," Thomas said. "This mutual ethos of community support, risk reduction and sharing of risk mitigation is what Achmea is built on today."
"As we continue to grow, many of our people still come from the land, including myself," she continued.
"Having this rural background, we operate quite differently to other insurers in Australia – we sell direct to farmers by going out and visiting every farm we insure.
"We have a strong vision to protect and enhance agricultural communities, and a purpose to keep farmers farming – just like my grandmother did, nearly 80 years ago."