These skills will help you retain your clients | Insurance Business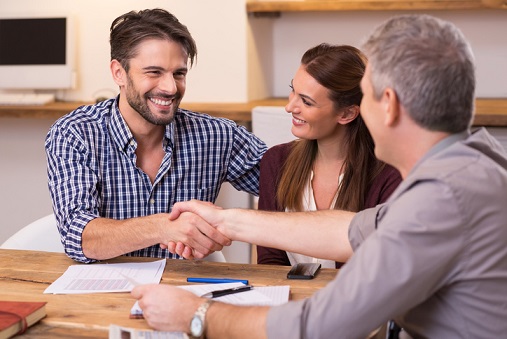 A new MetLife study has revealed that adviser soft skills remain a priority for clients, with the top attributes for both consumers and SMEs to maintain their ongoing relationship all relating to soft skills.
The MetLife Adviser-Client Relationship Report 2018 found that both consumers and SMEs want a financial adviser who speaks in an easy-to-understand language (65%), is honest and trustworthy (65%), genuinely caring (55%), and provides regular communications (50%). The research also showed that some 60% of all respondents rate their adviser's overall performance as "very good" or "excellent."
"The introduction of the FASEA standards will raise the level of formal education across the industry but we mustn't lose sight of just how much consumers and SMEs value advisers' interpersonal skills – listening, being sensitive to a clients' individual situation, and communicating regularly and clearly," said Matt Lippiatt, MetLife Australia head of retail sales. "It's these soft skills that empower advisers to offer their clients a personalised service that has real value to them. Consumer expectations are increasing rapidly across most service sectors and it is no longer enough to just be technically competent. People want to have a true relationship with their adviser and it takes a certain set of skills to be able to foster and grow that partnership over time and engender trust."
Findings also showed that ongoing communication preferences vary widely by age and client type, with those aged 18-39 are more likely than other groups to prefer email (84%) or message/text (18%), while those aged 60+ are more likely to prefer face-to-face (52%) or phone call (47%) than other groups. For the SME group, younger clients prefer contact by phone call (53%) and older clients prefer email (80%).
Not only do SMEs and consumers want their adviser to show care, listen, provide education, be available, and conduct regular check-ins, nine in 10 want to hear from their adviser at least every 12 months about life insurance, regardless of their circumstances changing, the study showed.
And should the advisers' soft skills be lacking, at least in the minds of their clients, the research revealed that they won't hesitate to switch advisers, with 45% of SMEs having intentionally stopped using an adviser in the past, along with 26% of consumers. Insufficient trust, poor service, being difficult to deal with, and a lack of communication were all given as key reasons for the change.
"Overall, clients who receive thoughtful communication and timely reassurance from their financial adviser are not only more loyal but more likely to refer, emphasising the importance of advisers' soft skills in growing their client base," Lippiatt said. "What is evident is that regular communication is essential for a successful adviser-client relationship, but this communication does not always need to be a sit-down meeting in an office. Regular check-in calls, text messages, tailored newsletters, or even a birthday card are all appreciated by clients. The best advisers we see are tailoring communications to clients' individual preferences and using technology to enable them to build better engagement and rapport."