"This is a time to build trust and engagement with customers" | Insurance Business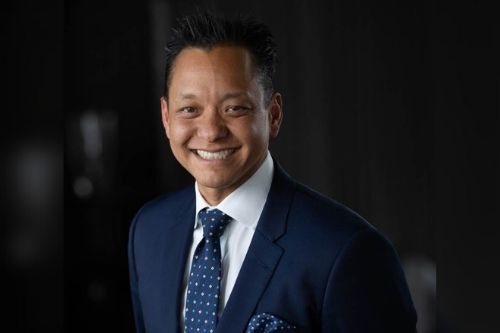 The coronavirus crisis has shone a spotlight on how insurance industry stakeholders respond to extraordinary circumstances and how they interact with clients beyond the usual touchpoints, and AIA Australia and New Zealand chief executive Damien Mu (pictured) believes the sector has stepped up.
Speaking with Insurance Business, the CEO asserted: "I think the industry has come together to recognise that this is a time to build trust and engagement with customers, and I think the industry has done a good job in trying to look at different initiatives to offer support."
AIA Australia's insurance brand AIA Health Insurance, for instance, made good on its promise last year to provide cash refunds on customers' extras policies, recognising the restricted access to extras services due to the pandemic.
"The extras value protection refund was really about acknowledging and giving customers peace of mind by doing the right thing early to let them know that if they were unable to claim on their extras with COVID-19 and the restrictions in place, that they would be eligible to get up to 50% of that back," noted Mu.
"Or based on their Vitality status, which is our health and well-being programme, they get 100% of that back, less any claim. So, it's really about recognising that this is a time where that benefit that they had paid for may not be something they could use, and therefore we want to do the right thing through the extras value protection refund."
The initiative saw AIA Health Insurance pay out in excess of $1.1 million in refunds in Australia, with the average payment standing at $200 and the highest as much as over $2,400. The insurance group also had premium holidays or waivers.
Additionally, in 2020, AIA partnered with mental health advocate Sir John Kirwan to make his well-being app Mentemia available for free to Australians for six months.
Acknowledging similar support measures implemented by his peers, Mu told Insurance Business: "For me, it's about the industry recognising that we have a critical role to play in society to help Australians and their families when they need it. And we have an even more critical role that we can actually now be part of – not just when something goes wrong – which is how do we help on the preventative side.
"It's about helping people in their health and well-being journey, both the physical and mental. If we can do that, I think that'll improve the engagement and the value and the trust that customers have with what we do."
AIA's Vitality programme – the goal of which is to help policyholders live healthier, longer, and better lives – is a good illustration.
"We've gone from having a relationship with customers, which was about taking out a policy and then only hearing if there was a claim or a renewal notice, so a couple of times," said the insurance boss, "to now on average 20 times a month where our customers are logging their steps and sleep and they're looking at their points and redeeming their active benefits.
"The engagement has been amazing. But most importantly they've improved their Vitality age or their lifestyle age, meaning that the programme is having the impact to improve their health outcomes, which would help prevent injury or illness down the track."
More broadly, Mu is of the view that it should be a collaborative effort and that everyone has a part to play.
He said: "It's not one person's problem; this is a collective greater good. So, our focus now is how do we continue to digitise and improve the experience for customers when they need us when something goes wrong at claim time. How do we make coverage more accessible and affordable?
"It's about looking at how we develop propositions that are meeting the need and demonstrating the value, but what we also want to do is get the dialogue happening on how the industry, community, business, and government can focus on that preventative element."