Thousands ditch their health cover due to rising premiums | Insurance Business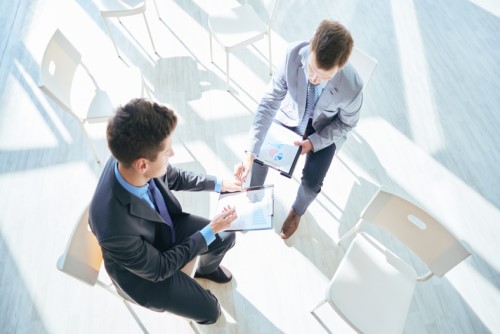 New figures have revealed that more than 12,000 Australians dropped their hospital cover in the three months to last December; while a separate survey has suggested it's primarily because they felt health insurance wasn't worth the money.
According to APRA's recent quarterly data, the percentage of Australians with hospital cover dropped 0.2 percentage points in the December quarter to 45.6% – the lowest in seven years. A new survey by consumer group Choice revealed, meanwhile, that 70% of Australians without health insurance said it's because it's too pricey.
"With premiums up approximately 70% over the past decade alongside of policies with a growing number of loopholes, it is clear private health insurance is no longer a good value option for many people," Choice's Tom Godfrey told The Sydney Morning Herald. "With wage growth remaining static, more people are feeling pressure on their household budget and are rightly questioning whether they need to pay for health insurance."
Growing public outrage over skyrocketing premiums and confusion over exclusions led to the announcement of a set of reforms last year, including cuts to the cost of medical services on the prosthesis list, but it appears more time is needed to see whether or not the changes can turn the tide.
Last month, Health Minister Greg Hunt approved the lowest average increase in premiums since 2001 to 3.95% – a move dismissed by Labor as "business as usual" as it committed to cap rate increases to 2% for two years, the report said.
The Choice survey also found that 15% of health fund members were planning to downgrade, while another 3% were planning to ditch their hospital cover in the next 12 months. Twelve per cent said they would upgrade.
In contrast to Choice results, Rachel David, chief executive of industry body Private Healthcare Australia, said IPSOS research consistently showed that more than 80% believed they got value for money from their health cover, citing peace of mind, choice of doctor, and choice of hospital, SMH reported.
Regarding APRA's statistics, she argued that profit margins in the past year (5.16%) and profits over the past decade (4.5 to 6%) have remained stable.
"This report... puts an end to misleading statements that 'some of the biggest health insurance providers pocket a return of over 20%' [as mentioned by Opposition leader Bill Shorten]," David told the publication.
Ian McAuley from the Centre for Policy Development said the reason Australians were ditching their cover is because they came to realise that Medicare was sufficient, that their policies had exclusions, and that they may be better off paying their own bills in a private hospital, if necessary.
McAuley also said the reform to the prostheses list, while welcomed, was "low-hanging fruit" and slammed Shorten's 2% cap plan as "politically opportunistic."
"It's not that the insurers are greedy, badly managed etc.," McAuley told SMH. "If so, they could possibly be reformed. It's that they cannot do the task of sharing the financial risks of health care anywhere near as efficiently or equitably as a single national insurer such as Medicare can."


Related stories:
Health cover could cost Australians 20% of their income – study
Millions could switch or ditch their health cover – study