Top broker uses skillset to support veterans | Insurance Business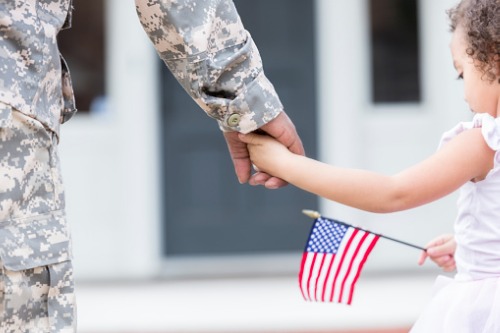 A highly qualified broker is putting his risk management skills to good use by helping military veterans thrive in the world of business, after they've reentered civilian life.
Speaking to Insurance Business, Alleviate Risk founder Morgan Appleby said he'd been inspired to help veterans because he knew first-hand how difficult leaving the Defence Force can be.
"I struggled with my own transition out of the military, even though I wasn't in for a great length of time, and I always wanted to give back – so I started getting involved with veteran-run organisations which provide services to the veteran community," he said.
According to Appleby, many of these organisations make a tremendous difference to the lives of former and serving members of the military – however, they sometimes need a helping hand in order to take their operation to the next level.
"Some of these guys are already making a big impact but they lack the risk management acumen to function as a growing business, rather than a small non-profit," he said.
"So, I started putting time aside where I could assist these guys, getting the corporate governance in place, getting the risk management in place, helping them understand the principles of leadership – it's very different to what they're used to in the military."
The first business Appleby got involved with was Dane Christison's Survive to Thrive Nation – an evidence-based personal development program which supports the mental health of veterans, first responders, and their families.
"I started by helping him understand the concepts of business and risk, as well as how to grow a business, and we helped him get his business to the point where he now has arguably the world's first online PTSD self-help program and he's in receipt of well over half a million dollars of funding from various government agencies," said Appleby.
"I really enjoyed that process and I actually still mentor Dane on a monthly basis," he added.
It was through Christison that Appleby became involved with the RSL RAEMUS Rover Off Road Team, acting as a navigator during the Finke Desert Race.
The two-day, 460km race sees competitors take on various challenging terrains at high speed and often with low visibility – as such, it attracts some of the biggest racing teams in the world.
While Appleby helped the team with his understanding of risk mitigation – in addition to his navigation skills – he says he also learned a lot during the process.