UAC chair: "I'm excited about the year ahead" | Insurance Business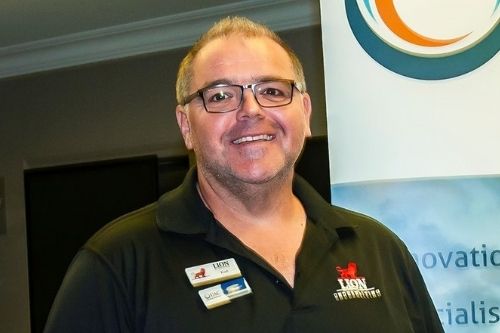 This year will be "really good," was the bold assertion made by Underwriting Agencies Council (UAC) chair Kurt Nilsen (pictured) when Insurance Business caught up with the Lion Underwriting managing director about what's on top of the agenda for the UAC. At present, the trade body is busy gearing up for its Sydney Underwriting Expo, which is happening on Friday (March 12) at the Hyatt Regency Hotel.
Nilsen noted: "There are two to three main objectives this year. Our first is we've always run very successful expos, with excellent broker numbers in each of the major cities, and last year obviously we had a lot of restrictions around that. We held one in Brisbane and one in Parramatta towards the end of the year, but the numbers were still dramatically restricted and therefore down in attendance numbers.
"We are holding our flagship event this coming Friday in Sydney. And at this stage we have strong numbers, with only a few exhibitor spots still available and excellent pre-registration for brokers. The event will be held within constraints of the COVID-safe restrictions, making sure we comply."
The UAC chair said they are working very closely with the venue to ensure that no coronavirus-related rules are breached, to make "absolutely sure" everyone feels safe about attending. According to Nilsen, the normal checking-in process and contact tracing procedure will be in place, as well as the use of hand sanitisers and the like.
"Our primary goal this year is to get back to our trading platform with brokers, as best as possible within the restrictions and make sure that our members can engage with our valued brokers," Nilsen told Insurance Business. "Especially in a hard market, it's very important."
The UAC events calendar is, in fact, full – with the Melbourne Underwriting Expo in conjunction with the National Insurance Brokers Association (NIBA), Brisbane Underwriting Expo in conjunction with NIBA, Norwest Sydney Underwriting Expo, Adelaide Underwriting Expo, and the Perth Underwriting Expo already lined up to take place during the year.
Some regional mini-events are also being considered and are currently under discussion and planning. Nilsen believes that the majority of people are ready to go back to such events – and with the vaccine rollout now underway, he said hopefully it will assist.
"Over the coming months, that will make our lives as normal as possible, if it's ever going to be normal," added Nilsen. "We certainly seem to be heading in the right direction. There are fewer small outbreaks than before, so it's all really looking positive."
Beyond the expos, meanwhile, the goal is to continue to ensure that the trade body provides value to its sponsor partners, underwriting agency members and business service members. "We have to create opportunities and think outside the box; we will try our best to get our training seminars back on the agenda with presentations that are relevant to current industry needs and conditions."
The chairman highlighted that much of the emphasis will be on the changes to the code and on compliance, and so among the priorities is offering "as much value as possible and as much assistance & guidance as possible" to UAC members on this front.
Moving forward, Nilsen is highly optimistic.
"The next 12 months in the agency space, are going to be very good," he told Insurance Business. "I think they'll be very positive. We have weathered the storm; the worst is over. Feedback from our members is that we are all on the same page and that the worst is over and we can all really start getting on with business now. It's time to bounce back and focus on the positives that 2021 has installed for us.
"There is a lot of positivity, put it that way, which is great. So, yes, I am excited about the year ahead both from our company perspective and also from UAC's perspective. We're part of a fantastic industry. The year ahead is going to be really good for our sector."