MD on Lion Underwriting's "big step forward" | Insurance Business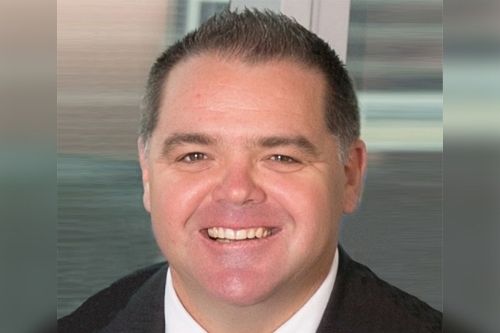 While the hard insurance market has meant reduced capacity and rising premiums, it has also become synonymous with increased queries – something that Lion Underwriting is keeping up with by giving its roster a boost.
Speaking with Insurance Business, Lion Underwriting managing director Kurt Nilsen (pictured) confirmed that the Queensland-based underwriting agency "sure is" growing in response to demand.
"Generally," explained Nilsen, "underwriting agencies are, across the board, experiencing a higher volume of inquiries, which is obviously driving the need for recruiting, because we have to grow with that to meet those requirements."
Lion Underwriting is currently looking for two people to join the team, with vacancies for an assistant property underwriter as well as an underwriting manager who will oversee all of the firm's underwriting.
The latter, a newly created role at the agency, is a "very important" position as part of Lion Underwriting's growth, said Nilsen. "It's a big step forward," stated the managing director, who highlighted the significance of ensuring that the business, from a future perspective, is well recruited.
Read more: Search for an insurance specialty – find long-term growth
The need for the other post, meanwhile, comes as Lion Underwriting sees "the most growth" among its business lines in the area of property. "That's, I think, typical across all agencies that have a property offering," said Nilsen.
"I think it's the state of the market – there's a lot of requirement for additional capacity. Obviously, rates are going up, so brokers are having to go to the agency space a lot more."
Depending on the company's growth in the next few months, Lion Underwriting might also consider hiring another key person at the south Brisbane agency.
"We will possibly look for somebody in a compliance role," noted the MD, who admitted recruiting during a lockdown would be difficult and thus he appreciates being back at the office at present. If need be, though, Nilsen said they are "100% geared up" for remote working at short notice.
As for the potential compliance position, he told Insurance Business: "With the changes to the code, that's a very important part and a lot of businesses have to spend more time on it, so this might be an area that we'd have to recruit as well."
Meanwhile Lion Underwriting, which is celebrating its sixth birthday this month, will spend 2021 with one simple priority.
"I think we will just keep our heads down and focus on our business and our clients being our brokers, and to make sure that we give them as much value as possible," declared Nilsen, who said it's been an "amazing" six years so far.