Underwriting agency's rebrand gives founder "a lot of satisfaction" | Insurance Business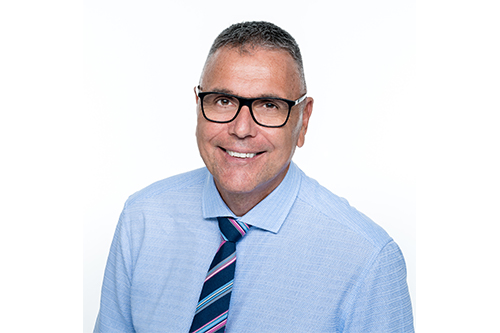 Today marks Ryno Underwriting's rebirth as ShieldCover, and Insurance Business spoke to founding managing director Greg Rynenberg (pictured) to usher in the change.
Nicknamed Ryno, the group boss at parent firm East West Insurance Brokers said: "We felt from a strategic point of view that we needed to split our business and have Ryno Motor as a dedicated business-to-consumer business so it deals directly with the public. It is a specialised insurance facility for direct motor clients only.
"And the broker and intermediary market, we wanted them to deal with a new brand. And that brand, we felt, would be better served if it was under Shield."
Ryno Underwriting was introduced in 2019 as an independent underwriting agency for liability, property, and accident & sickness policies following Dawes Underwriting Australia's acquisition of future rights to Ryno Insurance's motor portfolio. Retaining the name, though, came with slight complications.
"What happened was, motor insurance used to be our primary binder with London and Lloyd's," explained Rynenberg. "And we sold that binder 12 months ago to Dawes, but the Ryno name remained because we also had a lot of direct clients that we used to deal with in the motor sector. So we were getting a lot of confusion."
To draw the distinction, the intermediary-focused business is now known as ShieldCover while Ryno will be a specialist motor brand for consumers. Putting it simply, the MD said they want Ryno to continue its market share in the direct motor space and be able to give it 100% focus, and at the same time give the same amount of attention to brokers via Shield and the group's underwriting facilities.
Rynenberg told Insurance Business: "It's kind of a five-year strategy to build our brand into a leading underwriter that supplies, or can provide, the blue collar industry and the hotel industry liability insurance that is meaningful, secure, and is cutting-edge. I guess that was our motivation."
When asked how it feels to be dropping "Ryno" from the underwriting agency's branding, the industry stalwart conceded that it's a big thing. After all, it's what everyone calls him and what's on his car's number plate.
"But I think for our underwriting to grow and be professional and be seen as its own identity, it needed to happen," he stated. "And while there's a tug at the heartstrings of letting your name go, you also understand that from a professional point of view, I think ShieldCover is about protecting clients' interests and providing that shield of protection.
"I think that gives me a lot of satisfaction that the name that we've chosen reflects what we want to provide to the intermediary market."