Vero offers a trio of benefits for brokers | Insurance Business Australia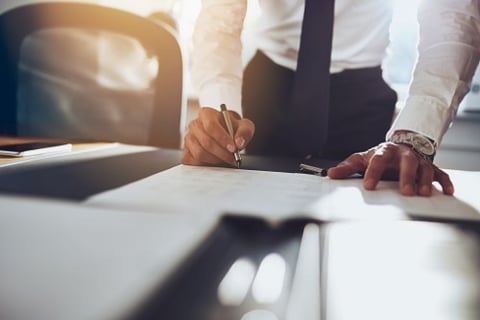 Vero, recipient of NIBA's 2019 Large General Insurer of the Year award, has delivered a trio of benefits for brokers over the back half of the year, with Andrew Mair, Vero's executive general manager describing the last quarter as a "game-changer" for the major insurer.
Read more: Major insurers battle challenger brands for market share
"There is real positive momentum for Vero at the moment, built on our ability to offer unique experiences, insights, and quality service," Mair said. "We have continued to focus on new learning and development initiatives, designed to reinforce our commitment to ensuring our broker network has the expert tools, resources, and skills to lead the competition."
Vero's new Risk Profiler tool was developed to enable brokers to provide "action-orientated advice to help clients reduce key insurance risks relevant to their industry." The tool is "accessible online by any device… is intuitive to navigate, and features clean and simple information," Mair said.
Vero has also refreshed its approach to the annual NIBA Warren Tickle Memorial Award for Young Broker of the Year, which was recently awarded to Caitlin Carson of Marsh. As part of the initiative, Vero has established a Young Broker Alumni group to connect previous award winners and the 2019 finalists. The alumni's inaugural kick-off event was a four-day leadership and mentorship experience with Vero senior executives in the Australian outback, dubbed the "Red Centre Experience."
Read more: Queensland finalists for two prestigious broking awards revealed
Vero also revamped its signature Suncorp Learning Campus into a new subscription-style learning platform that provides brokers access to more than 1,000 on-demand CPD accredited training courses, at an affordable yearly subscription cost.
"Brokers can tailor-make their own flexible learning experience, with specialist providers offering courses across customer, compliance and regulation, business and leadership, sales, communication, and team development," Mair said. "This program has been designed for all brokers, whether they are just starting out or have decades of experience. It will enhance and broaden their skills and competencies which will benefit their clients, business and the industry."