Vero report finds the secret to securing more referrals | Insurance Business Australia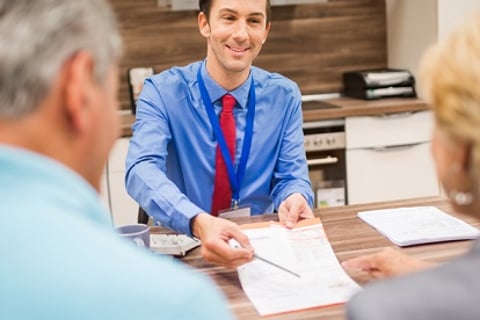 Referrals are often seen as the lifeblood of a brokerage, but a new report released by Vero has found that brokers may be missing a simple trick for securing more – asking for them.
The 2018 Vero SME Insurance Index has found that whilst almost eight in 10 broker clients would be willing to recommend their broker, less than two in 10 have been asked by their broker to provide a referral.
"It is a relatively simple thing to do, but I think sometimes brokers just haven't gone to that obvious question of asking for that referral from their most satisfied clients – because they would be their biggest advocates," Anthony Pagano, head of commercial intermediaries, Vero told Insurance Business. "There are some brokers who think they can put a tagline on an email about referrals and get client referrals, and that is their job done, but I think it is about having a conversation and seeking feedback."
Thirty-seven percent of the SME owners surveyed said that they would be extremely likely to provide a referral, should they be asked by their broker, with 41% stating that they were somewhat likely. Just 5% said that they would be extremely unlikely to refer whilst 76% said that they had never been asked by their broker to provide a referral.
The index found that the importance of referrals persists as SMEs continue a trend of seeking business risk advice through their peers, colleagues, friends and family members. This year, 58% of those surveyed said that they canvassed the opinion of their peers, compared to 52% in 2017.
Pagano said that referrals offer a great insight into the mind of a client as a broker may feel they have done good work on their behalf but the client may feel differently.
"That is the beauty of that referral," Pagano said. "You get some real honesty about what you can do to improve yourself. And also, if you have done exactly what you said you were going to do and your clients wanted to do, that will be in your next marketing exercise, having them become your advocate in the business environment."
Related stories: