Viral dashcam video highlights the importance of insurance | Insurance Business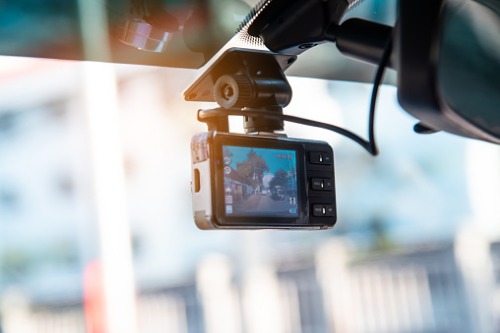 A dashcam video of a young man's failed attempt to fake being run over in Adelaide has gone viral online, and while the video was more amusing than troubling, it highlights the real danger of insurance scams and how dashcams can offer car owners protection.
The viral video showed the boy dramatically bumping into the front of a stationary car, before rolling off and clutching his stomach. The footage was brought to the police by the car owner, but since no one had been injured, the claim was allegedly dismissed.
Data from the Insurance Council of Australia revealed that around 7% of Australian drivers already have dashcams installed, and a further 13% plan to install them within the next 12 to 24 months.
"Dashcam footage has proven to be useful in uncovering fraudulent and exaggerated claims, and in some parts of the world and Australia where staged accidents are becoming quite common, those cameras are proving invaluable," Campbell Fuller, head of communication at the Insurance Council of Australia (ICA), told WhichCar.
"There have been incidents captured in Australia where cars have been seen overtaking vehicles then ramming on their brakes to cause an accident, and there's plenty of footage around of people on mopeds ramming cars and then rolling across the bonnet to fake a claim, and that's where dashcams are certainly proving valuable."
A few car manufacturers even started making provisions for dashcams in the design of new vehicles, with Citroen's C3 being the first car in Australia to be optioned with a built-in dashcam.
Fuller said that while the insurance industry doesn't have a view on whether dashcams should become a standard addition to cars, he acknowledged that cameras are indeed increasingly being used as evidence.
"Of course, that evidence can be used two ways," Fuller told WhichCar. "If you have a dashcam and you are at fault, then that evidence can be used by police, and insurers might also seek access to that footage."
Fuller also clarified that having a dashcam will not reduce insurance premiums.
"In general terms, the advent of dashcams is assisting motorists to be able to apportion blame in the instance of a collision and reduces the impact of making a claim on their own insurance premiums," Fuller told WhichCar. "Part of making a claim is being able to apportion blame and responsibility, but it's up to individual insurance providers as to whether the use of on-board camera footage can be used to support an insurance claim.
"However, insurers don't factor in dashcams into policy pricing, because actually having the dashcam doesn't reduce the risk of something unexpected happening that can lead to a claim. Anything that lowers the risk of a claim is what goes into a policy; having a camera doesn't lower the risk."
The ICA boss noted, however, the benefits of the increasing use of dashcams across the country.
"It reduces the inflationary pressures on motor vehicle insurance and it also offers people a little bit of peace of mind that if they are involved, and that they are a safe driver who has followed the rules and done the right thing, then being able to apportion blame is a good thing," Fuller told WhichCar.
"It's not just about insurance – it's about law enforcement. If someone is injured, police are required to attend, and they will be looking at all available evidence to determine blame and to potentially lay charges. If you have that evidence, then in many cases you improve your chances of not facing court action or fines or prosecution following a collision."