Walking the walk along the diversity path | Insurance Business Australia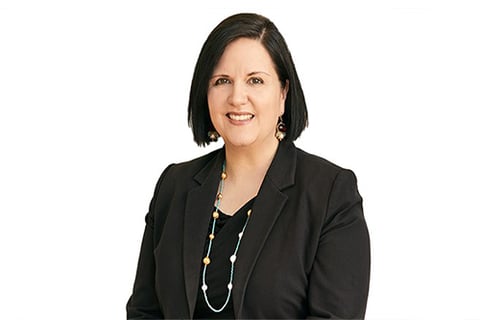 Hilary Bates (pictured), the chief claims and operations officer for general insurance at Zurich Financial Services Australia and a speaker at Women in Insurance Sydney, was no stranger to working in male-dominated professions even prior to her switch to the insurance sector nearly 17 years ago. The former Sparke Helmore solicitor spoke to Insurance Business about the changes she is not only witnessing but is also being instrumental in achieving.
"I'm fortunate now to be in a position on an executive that allows me to really influence from the top down," said Bates, whose industry credentials include years spent at Chubb and QBE. "But throughout my career, and particularly as I've progressed through to various different leadership roles, it started to become quite apparent to me that I was often the only woman at the table.
"And in many instances, if there were other women at the table, we were all the same cultural background. So, it made me quite passionate to use the opportunities as they arise to do a range of things."
Among the activities that Bates has taken on is mentoring, as well as advocating for her peers and colleagues. Over the years, as a benefit of being in more senior posts, she's been able to push people outside their comfort zone and help challenge the status quo. Bates now has the voice to pose challenging questions that get people pausing and wondering whether the industry is progressing in the right direction.
At Zurich, one initiative that the chief claims and operations officer is particularly excited about is the company's executive sponsorship programme for high-talent women, which was rolled out in 2019. Highlighting the difference between mentoring and sponsorship, Bates said the sponsor relationship provides you with somebody at the table who can advocate for you when you're not there.
"To see that commenced, and now to actually sit at the table and hear my colleagues do exactly that, I'm thrilled," she told Insurance Business.
In Bates' view, there's been "a real shift" from a time when it was difficult to even talk about gender diversity and representation. "It felt uncomfortable for people," she said, adding her belief that we are now past that stage of unease. However, Bates stressed the need to turn talking into action.
And it's not just about gender too.
The Zurich executive noted: "I've really seen that shift as well, in my career – this shift from that talent thought through to 'are we really representing our customer base' if we're not representing both genders and, equally, if we're not representing all different racial, ethnic, religious, ability/disability backgrounds, as well."
Bates – who is returning as a speaker at the September 24 Australian leg of the Women in Insurance Summit – thinks that, even from a pragmatic commercial view, it makes sense to harness the talent within an organisation as that will help the company become stronger.
Bates will be speaking on a panel entitled 'Addressing the urgency for diversity' at Women in Insurance Sydney on September 24. Register now.