Women in Insurance Sydney a smash hit success | Insurance Business Australia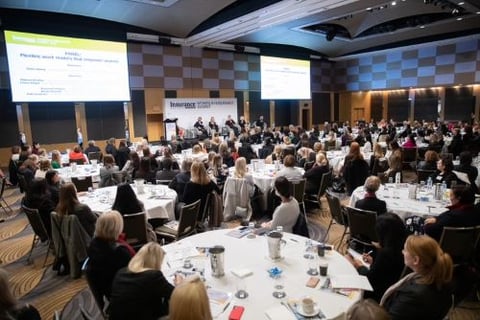 Empowering women.
That was the theme of this year's Women in Insurance Summit held at The Westin in Sydney, on Tuesday (August 13) – a day-long event that left the 280 in attendance with incredible insights, practical strategies and most of all a feeling of incredible goodwill and support among their fellow insurance professionals.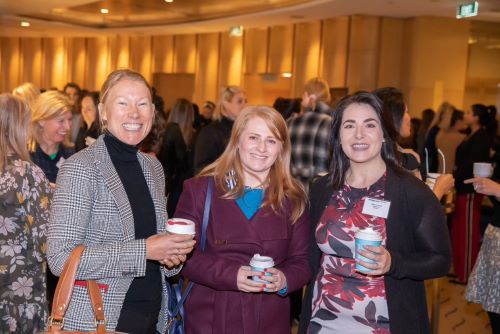 The event, brought to you by Insurance Business Australia and its platinum sponsors Gallagher Bassett and Sparke Helmore Lawyers, along with gold partners Marsh, AIG and Wotton + Kearney, was opened by the president of the NSW Committee of Young Insurance Professionals Sylvia Quang who delivered an inspiring speech. Quang was back throughout the day and moderated several panels including the first debate of the proceedings on flexible work models and how they could empower women, which also featured Deanne Bradley, executive general manager of people and culture at Gallagher Bassett, Louise Dwyer, the executive general manager of channel optimisation and major programs at Suncorp, Richard Enthoven, the founder and CEO of Hollard Insurance, Kristy Pownall, the head of HR at CHU Underwriting Agencies and Kate Svoboda, chief human resources officer at Genworth Mortgage Insurance.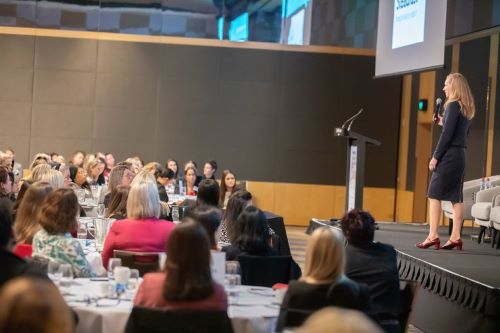 Other panels during the day focused on mentoring for success and how to build valuable networking skills to build your career; as well as a discussion on developing and retaining future leaders in the industry in which Hilary Bates, the chief claims and operations officer at Zurich Australia, Gillian Davidson, a partner at Sparke Helmore Lawyers, Simone Dossetor, the chief operating officer at Munich Re and Lauren Spies, talent, learning and inclusion leader for the Pacific at Marsh Pty Ltd., spoke on how to make insurance 'sexy' and developing leadership programs that actually support women.
Men were certainly more than welcome at the event too – and indeed one panel discussion looked at effective male champions of change and how male business leaders can help achieve gender balance within an organisation.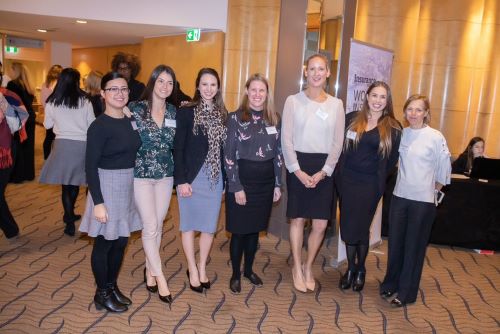 Elsewhere at the event, there was an in-conference workshop looking at practical strategies to lead with confidence, led by Emma Thomas, the CEO of Achmea Australia; as well as an inspiring success story from Linda Ellis, the group company secretary and corporate counsel at Steadfast Group Limited.
With countless networking opportunities available too, the event was a roaring success and has received fantastic feedback from those in attendance. It's an event that Insurance Business has been proud to hold around the world – in July, for example, a Women In Insurance event was held in Auckland, while for the remainder of the year there are events in Chicago, San Francisco, New York and London. Insurance Business will continue to hold these events annually - we want to be part of a real movement of change in the insurance industry, and one that is long overdue.