"We need to get more people from outside insurance into insurance" | Insurance Business Australia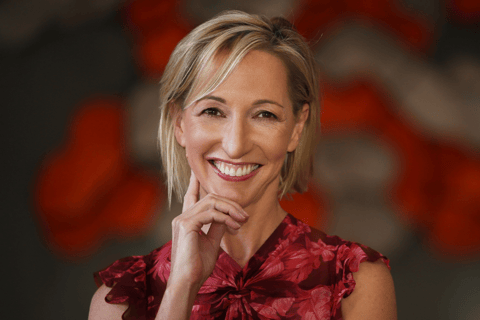 The subject of corporate diversity almost always relates to areas such as gender and ethnicity; if you ask Cover-More group chief executive and Women in Insurance Summit 2021 speaker Cara Morton (pictured), though, she'll point to a different kind of diversity that she thinks the industry will benefit from.
Speaking with Insurance Business, the transformation and strategy expert asserted: "Like in any industry, when you bring individuals from outside, they challenge the way things are done. It doesn't really matter whether it's insurance or banking or government.
"The thing with insurance that I've noticed is that lack of 'diversity of thought' because the average tenure is so long, which means that everyone's growing up in insurance."
A former outsider herself, Morton brought this questioning nature to the table.
At travel insurance provider Cover-More, for instance, Morton said one of the things she asked when she started at the firm had to do with the fact that policyholders were unable to adjust their coverage once their trips had commenced – something that the group CEO will change via an upcoming digital brand wholly owned by Cover-More.
So, how did Morton – who conceded that the industry, in her perspective, is "lagging in terms of pivot to digital and innovation" – find herself in the realm of insurance?
"I spent almost 25 years at Accenture working for large global organisations like Deutsche Bank, Siemens, BHP Billiton, etc.," she recalled. "The last big assignment that I took on was for QBE. They hired Accenture, and I was the lead partner to run a global operating model and efficiency project for them for two years."
"During that period," Morton went on to note, "I had to go to the UK and the US, and I got to know QBE's global operations. I was at the point in my career where I saw what my skills could do working internally in an organisation like that. When you're in consulting, you tend to be specialised at a certain capability and you keep doing that capability over and over. Whereas when you're in an organisation, you can broaden your skills and really have an impact across the business. QBE [eventually] hired me as global head of strategy and transformation, and then I became global head of operations. That's how it happened."
Aside from the prospect of helping transform a global enterprise, the industry leader also cited the role played by someone she considers a mentor.
Referring to former Cover-More boss and current AUB Group CEO and managing director Mike Emmett, Morton shared: "He was working there at the time and he offered me the job, and I like to work for people that I really enjoy working for and I am inspired by. So, part of it was the people and part of it was the opportunity."
Morton, meanwhile, has also had her share of mentees from a range of industries.
"A lot of the people I mentor are not specifically in insurance," she said. "I like to keep my network broader than that. To be honest, I think we need to get more people from outside insurance into insurance."
In Morton's view, doing so will help in driving innovation within the sector – something that she herself is endeavouring to achieve through her work at Cover-More, which is part of Zurich Insurance Group.
"I think when people see that you think differently, that you're passionate, and that you bring enthusiasm, that goes a long way to getting people onboard and wanting to be part of what you're building," highlighted Morton. "So, you really need to have that vision which everyone in the organisation gets behind."
Moving forward, the CEO said she is excited about how the industry is going to change.
She told Insurance Business: "Obviously [2020] hadn't been a great year but it had forced us to innovate much faster than we had imagined. The other thing is that we think that attachment rates of insurance are going to be higher, and that's already proven to be true because people do want to be covered.
"What we've done during this time as well is made the wording on our policies simpler so that people can really understand what they're covered for and what they're not. I think that people will be looking for much more from their insurance going forward, and I believe we have an extremely bright future."
Morton is among the speakers at this year's Women in Insurance Summit Australia taking place on August 05 in Sydney. Register now.