Weekly wrap: Insurance company appoints Woolworths exec | Insurance Business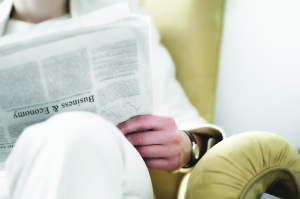 QBE appoints group general counsel and company secretary
QBE Insurance Group Limited has appointed Woolworths Limited executive Peter Horton to the role of group general counsel and company secretary.
He will succeed Duncan Ramsay who, after over 20 years of service to QBE, will be leaving the organisation on 30 June 2014.
John Neal
, group CEO, said: "We are delighted to have someone of Peter's calibre join our executive team. Peter's understanding of the regulatory environment and his proven leadership ability in a multinational company will be a great addition to QBE.
"While we are very pleased to welcome Peter to our team, I also want to acknowledge the contribution of Duncan Ramsay to QBE. We wish Duncan well in his future endeavours."
Horton will start in his role on 9 June 2014.
Vero targets fleet market with new motor claims app
Vero has launched an App that makes it easier to manage claims for broker motor fleet clients.
The Vero Drive Claims smartphone app is available as a free download for both Apple and Android users and informs drivers of the questions they should ask and the details to collect at the scene of an accident.
Vero Drive was developed following feedback provided through a Vero claims research program called Motor Journey Mapping.
When the app is downloaded, the driver enters their details including the fleet manager's email and company name,
Matt Pearson, executive general manager, claims at
Suncorp
Commercial Insurance explained. When the app is used to make a claim, an email is automatically generated to the fleet manager and Vero claims with all the details. A priority line is also provided to arrange a tow if necessary.
"[It] makes life so much easier when they have to make a claim because the App records all the key details – the sort of things you can easily forget in the heat of the moment," he added.
"The app provides brokers with an additional benefit when recommending Vero motor insurance to their commercial clients."
IAG prices $350m of securities to partially fund acquisition
IAG's wholly owned subsidiary Insurance Australia Limited has priced $350m of securities under the wholesale subordinated debt offering announced on 10 March 2014.
The proceeds are intended to partially fund the acquistion of Wesfarmers' underwriting business.
The company had hoped to raise a minimum of $200m of subordinated debt.
The issue is scheduled for 19 March 2014. The subordinated debt qualifies as Tier 2 Capital under the Australian Prudential Regulation Authority's (
APRA
) capital adequacy framework for general insurers.
IAG's group chief financial officer, Nick Hawkins, said: "We are very pleased with the response from investors. It demonstrates broad-based support from domestic and international institutions."
The $350m issue will pay investors interest quarterly at a floating rate equal to the three month bank bill swap rate (BBSW) plus a margin of 2.80% per annum.
Former Marsh state manager joins Austral
Former Marsh WA State Manager, Neil Magee, has joined its corporate/commercial team of senior brokers at Austral.
He has more than 30 years' industry experience, including a stint at Aon. His expertise includes the development of risk management and insurance broking programs for corporate, commercial and resource organisations within Australia and globally.
Magee said: "My background and experience will enhance the developing Austral relationship with our global insurance broking partners. I've worked with many of my London colleagues over the past 30 years."
Young Insurance Professionals hosts New Year networking event
The Young Insurance Professionals Australia and New Zealand is hosting a New Year networking event in Melbourne on 27 March.
The event is from 6pm to 9pm. Tickets cost $25 for members and $35 for non-members. Tickets include canapés and three drinks.
Tickets can be purchased by clicking on this
link
.