Weekly Wrap: Aussie insurer reveals $415k donations | Insurance Business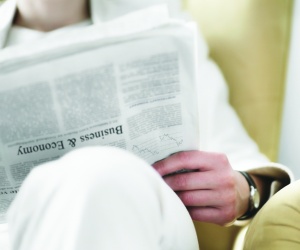 Aussie insurer reveals $415k donations
Real Insurance has announced ten new recipients for its community grant program with a total of $415,000 given to charities across the country.
Two $20,000 grants have been awarded to Child Abuse Prevention Service NSW and Healthy Hips WA, with $10,000 grants given to Raising Literacy Australia, Variety – The Children's Charity and West Australian Symphony Orchestra.
The grants will provide much needed funding to worthy causes across the country, as Jeff Taylor, general manager of Child Abuse Prevention Service NSW, said.
"This funding is incredibly important for strengthening and supporting children and young people, families and entire communities affected by child abuse.
"The grant for our Volunteer Training and Support Program will make a significant difference in equipping our Volunteer Coordinators with the materials to recruit, train, manage and support all CAPS volunteers."
Richard Enthoven, CEO of The
Hollard Insurance
Company, the insurer of Real Insurance, said that the donations strengthen the community outreach program of the company.
"We've had some truly amazing organisations put themselves forward and be granted funding from our Real Needs program," Enthoven said.
"As an Australian insurer, we value the communities in which we operate and being able to give back to these communities across the country is fundamentally important to us."
Data breach at US health insurer affects 10 million records
Yet another BlueCross Blue Shield health insurer was breached by hackers this week, exposing more than 10 million personal records.
Rochester, New York-based Excellus announced Wednesday that the breach began nearly two years ago and was first discovered last month.
Though the company has not determined whether data was taken off its servers, it has confirmed that hackers had access to personal information including birth dates, Social Security numbers, home addresses and claims and payment information.
Excellus CEO Christopher Booth characterized the hack as a "very sophisticated cyberattack," but assured consumers that there is no evidence that breached data has been used inappropriately. In addition, the company is offering victims two years of free credit monitoring and identity theft protection.
The breach is the latest in a series of high-profile attacks against health insurance companies, including the February breach of Anthem that affected 80 million consumers and the July UCLA hack that exposed medical data on 4.5 million people.
The healthcare industry, including insurance companies, is indeed the target of an increasing number of data breaches. In fact, a study from the Journal of the American Medical Association suggests that there were more than 900 breaches of protected health information affecting at least 500 people between 2010 and 2013.
More than 29 million records were affected by the breaches, with six involving more than 1 million records each. The majority were caused by criminal activity and, in total, account from more than 82% of all reported breaches in the years that were studied.
Roughly 67% of breaches occurred via electronic media, most particularly involving laptop computers and portable electronic devices. Most breaches – at least 58% – also involved theft.
Excellus has not released any information on the identity of the hackers responsible for the breach.
CEO of major US insurer will step down in 2016
The leader of a top US property/casualty insurer plans to leave his role of president, chief executive officer and director next year.
Frederick H. Eppinger confirmed this week that he will be stepping down from The Hanover Insurance Group effective June 30, 2016. He will continue to serve in his role until a successor is appointed, and then will be available to assist with the transition as needed.
"After 12 years of tremendous progress, with the company stronger and better positioned than ever, and with a history of substantial shareholder returns, I have decided that it is time for a new leader to step in and work with our talented management team and all of our talented employees to take our company to the next level," Eppinger said in a statement.
"I look forward to new professional opportunities, to spending some extra time with my family, and to pursuing some personal interests."
The 56-year-old Eppinger had retained the top post at The Hanover since 2003. Under his leadership, the insurer said it has "significantly grown its total capital, book value and earnings power."
Today, The Hanover is a significant player in the personal, commercial and specialty insurance markets, with a specialist Lloyd's insurance group that writes business in 200 countries worldwide.
Michael P. Angelini, chairman of the board at The Hanover, expressed his gratitude for Eppinger's leadership.
"Fred made extraordinary contributions to The Hanover during what has a critical period and he has positioned our company for the future with a distinctive strategy and distribution platform, a highly experienced team, and a growing global presence," Angelini said. "We appreciate all that Fred has done for our organizations and wish him all the best."
He added that the company "remain[s] confident" that it is on track to achieve its financial goal and continue delivering value to independent agents and consumers.
The board as already initiated a search for Eppinger's replacement