WEEKLY WRAP: Insurance Council calls for workers comp changes | Insurance Business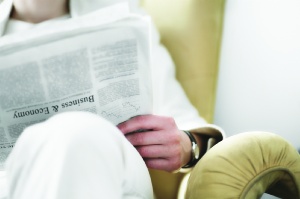 Industry council calls for workers comp changes
The
Insurance Council of Australia
(ICA) has released a report on the state of workers compensation schemes and is calling for "greater harmony," between Australia's nine different schemes.
The ICA report, entitled A Best Practice Workers Compensation Scheme, calls for a national scheme in a bid to improve efficiency and lessen the costs on national businesses.
ICA CEO, Rob Whelan said that the current schemes in place across the country are "incredibly inefficient and archaic," and believes that the time is right for a major overhaul.
"Australia's workers compensation schemes need an overhaul for reasons of efficiency and equity," Whelan said.
"At present, employers may need to comply with up to eight state and territory schemes, and each scheme is different. A person injured at work may receive different levels of benefits, depending on the state or territory in which the injury occurred.
"The differences between the schemes and the compliance burden on businesses are detrimental to efficiency and costs, and are a drag on employment and the economy.
"This report looks at the best-practice elements that could be considered by each jurisdiction to improve harmonisation between the schemes and provide greater scheme sustainability, alignment and certainty for injured workers and employers."
Whelan backed a national approach to workers compensation schemes as the best way to improve the practice for businesses and tax payers alike.
"A coordinated national approach should be based on competitive underwriting by
APRA
-regulated general insurers. Competitive underwriting helps avoid financial risk to governments, taxpayers and future policyholders, noting that some schemes have generated significant deficits in recent years.
"Competitive underwriting of monopoly schemes would reduce scheme volatility and remove political interference with the pricing of risk. It would also remove government reliance on premiums as a source of general revenue."
To read the full report, click
here
.
NZ insurer gives away free insurance on Facebook and
New Zealand insurer Sovereign is giving away free insurance from today in a New Zealand first Facebook campaign.
The insurer is hoping that by running the campaign exclusively through Facebook it will reach its targeted 25-50-year-old demographic - and help shake off its boring image.
To apply, Facebook users simply visit the Sovereign NZ Facebook page and click on the offer, which is for $10,000 free life insurance for six months. The offer is running until 12 July 2015.
The company said using social media would help reduce the complexity of the product.
Sovereign chief marketing and innovation officer Chris Lamers said: "We're making insurance really easy to understand by giving people a chance to try it through one of the most widely used communication channels in New Zealand."
According to statistics from Facebook, 1.9 million Kiwis use Facebook every day, of which the largest group are aged between 25-50 years of age.
"Facebook helps us cut to the chase," said Lamers. "We can talk to people during those milestones in their life when insurance is most relevant to them."
He also said it would help shake off the stereotypes of life insurance as traditional and boring.
It is not just the life insurance sector who should be taking note, however.
Social media has proved to be an easy way to specifically target sectors or clients, according to BraveDay's Dean Young, who recently branched out into the fire and general arena.
Young says there is huge scope in the use of Twitter, LinkedIn and Facebook for the non-life insurance sector as well.
"It's just a matter of getting things out there, making it relevant and hopefully people will share it and your message gets out there to many more people," he said.
US States continue Uber crack down
State regulators continue to crack down on insurance requirements attached to ridesharing companies like Uber and Lyft.
Under a new bill headed by Louisiana Governor Bobby Jindall, drivers for such companies would be required to carry a whopping US$1 million minimum insurance policy when shuttling passengers.
During the period before the trip is accepted, the bill requires US$50,000 for death and bodily injury per person, at least US$100,000 for death 25 and bodily injury per incident and at least US$25,000 in property damage coverage.
Set to take effect January 1 of next year, the proposal won final legislative passage with a unanimous Senate vote and now heads to the governor's desk.
The legislation is the latest in a string of state measures to crack down on insurance gaps that leave drivers and passengers uncovered while the ridesharing app is turned on, but the passenger has not been accepted or picked up for transport.
Ridesharing companies, and Uber in particular, have been averse to the requirements, calling them "onerous" and far beyond what regulators have required of taxi cab and other transportation companies.
"People have operated their private vehicles for business purposes for decades and never needed this level of insurance: pizza delivery, lawyers driving clients, healthcare workers with patients, etc. have never had to carry this level of insurance," Uber spokeswoman Jennifer Mullin said in a previous interview.
The company went so far as to pull out of the state of Kansas earlier this year after legislation required drivers to carry insurance that covered all potential periods of exposure, including $1 million in coverage for death, bodily injury and property damage.
It is by no means the first time Uber has come up against insurance industry representatives and regulators over the issue.
In March, the company made similar threats to leave New Jersey after legislation was introduced that would require Uber's commerical insurance policy to take effect as soon as drivers log into the mobile app and make themselves available to passengers.
Josh Mohrer, Uber's general manager for the New York area, acknowledged that drivers' personal auto insurers do sometimes deny claims for accidents that occur during the gap between the driver logging onto the app and when he or she accepts a ride request, but that personal policies have covered such incidents "more than half the time."
The insurance industry has largely rejected these claims, and supports efforts such as those in Kansas and New Jersey.