Weekly Wrap: Insurer ranks in sustainability top 100 | Insurance Business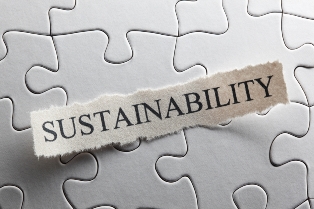 Insurer ranks in sustainability top 100
IAG
has become one of only five insurers to feature on a global list of the 100 most sustainable large corporations.
The annual listing, which assesses 6,500 companies from a wide range of industries, is maintained by Corporate Knights, a Toronto-based media and investment advisory company.
It draws on a broad range of criteria including energy, carbon, water and waste productivity, pension fund status, employee turnover and leadership diversity as well as the depth of commitment to sustainability throughout a business.
IAG's ranking was #74 with a score of 58.8%. The other insurance companies to appear were Storebrand of Norway at #24 with a score of 67.3%; Sun Life Financial of Canada at #66 with 60.1%; Prudential Financial at #78 with 58.5% and the UK's Aviva at #79 with 58.4%.
New NZ player officially open for business
Ando Insurance Group
has officially opened its doors for business, becoming the newest insurance kid on the New Zealand block.
Headed by
former Lumley CEO
John Lyon, Ando is an underwriting agency, majority owned by the management team with a shareholding held by their Australian underwriter The
Hollard Insurance
Company Pty Ltd.
Lyon said Ando would be free of 'all the traditional insurance company baggage and bureaucracy' and would be 'an agile, solutions-based provider driven by excellent technology and the best people.'
"Starting afresh has meant we're not trapped by legacy technology and slow decision making," he said.
"And that means our highly experienced team can focus on what they're good at – creating innovative solutions for customers' specific situations."
He added: "Because the business leaders are the owners, decisions are made locally and fast."
Lyon said Ando's flexible, nimble structure was crucial due to rapid changes taking place in the insurance market over the next few years which meant the value chain would realign with reinsurers, insurers and brokers all exploring new business models.
A raft of changes including demographics, technology, data, regulation, and consumer behaviours meant real challenge and opportunity for the insurance sector, he said.
Lyon, who first announced the
company was being set up back in June
, said the response from brokers so far had been overwhelmingly positive.
"Brokers tell us that they want more choice of quality underwriters, better engagement and more customer-centric alternatives to the traditional players. The opportunities for Ando and like-minded brokers are very exciting," he said.
The CEO of Hollard Australia, Richard Enthoven, was equally enthusiastic: "We've been seeking to enter the New Zealand market for quite some time," he said.
"Now we've found the right partner, the right people and the right expertise, we're confident of a highly successful future together."
Blizzard 2016 to cost insurers more than Superstorm Sandy
Last weekend's winter storm, which severely crippled parts of the East Coast of the United States from Florida all the way to Massachusetts, will likely cost insurers billions of dollars in losses, experts say.
The complex winter event produced record snowfall levels, induced storm surges along coastal areas, caused hailstorms in some parts, developed tornadoes in others, and took the lives of at least 48 people.
Weather Channel weather and business expert Paul Walsh projected Jan. 18 that the storm would cause an economic loss worth a billion dollars, with insured losses over US$500 million.
While the storm buried parts of the Northeast in snow, coastal portions of New Jersey and Delaware were beset by storm surges kicked up by the inclement weather. The storm surge caused considerable flood damage that some experts say far exceeds 2012's Hurricane Sandy.
"The storm surge and pounding waves caused considerable water damage to homes, businesses, beaches and coastal infrastructure," global reinsurance firm Aon Benfield said in a statement released Jan. 24.
"When combining the actual physical damage to residential and commercial properties, plus automobiles and infrastructure, and adding business interruption losses, we're potentially looking at one of the costlier winter storm events in recent memory," added Steven Bowen, meteorologist for Aon Benfield.
Although wind and snow-related damage are typically covered under standard home insurance plans, flood damage is not as universally covered, the Insurance Information Institute pointed out. This could mean homeowners without flood coverage from either a private insurer or the Federal Emergency Management Agency's National Flood Insurance Program will have to pay personally for any damage.