Weekly Wrap: Leading law firm announces new hire | Insurance Business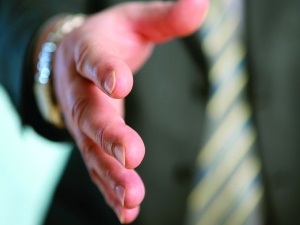 Leading law firm announces new hire
Sparke Helmore Lawyers has announced a new hire to lead its state compensation team based in Canberra.
Maxine Feletti will join the business and focus on common law and statutory claims arising from workplace accidents and add expertise to the Canberra office of the business around workplace health and safety.
The news follows the hiring of partner, Catherine Power, special counsel, Jessica Bristol, and consultant Colin Blain for the Canberra business.
State and Commonwealth compensation lead Canberra partner, Stuart Marris, said the business is pleased to welcome Feletti back.
"We are delighted that Maxine is re-joining the firm from Proximity Legal where she was a Principal Advisor," Marris said.
Feletti said that she is excited to return to the business and looking forward to working in the Canberra office.
"I'm excited about returning to Sparke Helmore and look forward to enhancing the State Compensation team's presence in the Canberra market and adding a local WHS legal and advisory capability to Sparke Helmore's national Safety team."
Challenger brand announces sponsorship deal
Challenger brand Real Insurance has announced a sponsorship deal with V8 Supercars.
The deal will see Real Insurance become the insurance partner for the 2016 season and the launch of a road safety campaign, as well as the Real Insurance memorable moments competition.
Richard Enthoven, CEO of the Hollard Group which runs the Real brand, said that the move will help the insurer reach a wide audience.
"We are very excited to unveil our new sponsorship of the 2016 V8 Supercars racing season," Enthoven said.
"This sponsorship agreement will enable our brand, Real Insurance, to reach a significant number of car-enthused Australians who can benefit from our suite of insurance products."
Enthoven is also pleased with the launch of the road safety campaign which will help bring road safety to the forefront of people's minds.
"As Insurers, we take road safety very seriously and together with the V8 Supercars Team we are looking forward to launching a campaign that brings road safety to the forefront.
"We are very much looking forward to the 2016 V8s racing season."
The competition will give fans the chance to win the ultimate V8 Supercars weekend, with general admission tickets and pre-race grid walks on offer for the lucky winner.
V8 Supercars managing director, Matt Braid, said the deal is great news for the sport.
"It is fantastic to be welcoming another partner into the V8 Supercars family. Our sport is in a fantastic place at the moment, with incredible engagement with fans, stakeholders and commercial partners," Braid said.
"Real Insurance have recognised the opportunity to use V8 Supercars as a platform for their brand, and we look forward to working with them to bring the very important road safety message to all of our fans."
Insurance the key to bringing Wicked Campers into line?
Tourists in New Zealand driving Wicked Campers' vans could find their insurance might be void, National MP Shane Reti has said.
The Advertising Standards Authority has called the company's van art 'deliberately provocative and offensive' with some of their slogans advocating rape, drug use, murder and racial hatred.
Reti had been trying to contact the Australian company, by various means, to follow up complaints from constituents in his Whangarei electorate but got no response from them.
He discovered that one of the conditions on the collision damage waiver was that drivers had to obey local laws.
"When you go and pick up a rental van, often you're asked if you'd like to take up the extra insurance, what they call collision damage waiver, and sometimes that fee can be as much as the daily hire," he told the Paul Henry program.
"What a lot of people do is they use their credit card… and the credit card company will pick up that collision damage waiver.
"Turns out, when you speak with the major banks who are issuers of the cards, part of that regulation is that you must be obeying local regulations, local road rules.
"If you breach that, you actually void your insurance," he said.
"Now, we know in Whangarei [Wicked Campers drivers] are breaching bylaws; we know in Queenstown and other councils as well… The implications there are: if you used your credit card right now, here today, you may have lost your insurance."
Reti also urged Kiwis to give tourists a heads-up and warn them.
"If members of the public see people in these vans and they're concerned, they should mention to them, 'Look – you may well have breached your insurance, you may not know that.'"
The MP had also informed big corporations such as Pepsi, Disney and Coca-Cola that the company had used their trademarks in some of their slogans, which he hoped would bring major 'legal weight' to the fight to get Wicked Campers to take heed of the complaints.
Reti said Upper Harbour MP Paula Bennett and the chief censor were working on a solution and would have something ready in about three weeks.