Weekly Wrap: Major firm mulls EU hub beyond London if Brexit prevails | Insurance Business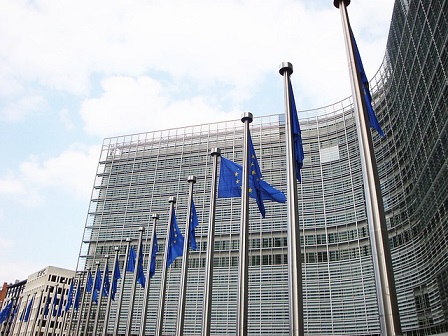 Major firm mulls EU hub beyond London if Brexit prevails
American International Group Inc. will consider establishing an operations centre within the European Union if the U.K. votes to leave the political bloc, according to Chief Executive Officer Peter Hancock.
"If a Brexit occurs, I suspect we will need a hub that's within the EU, and there are some excellent choices," he said at a seminar in London on Wednesday, without specifying locations that the New York-based insurer has considered.
Growing worries that the U.K. will vote in favour of a Brexit have roiled financial markets. Four opinion polls on Monday put the "Leave" campaign ahead of "Remain" and Britain's best-selling newspaper, The Sun, backed an out vote in next week's referendum. Remaining within the EU is the best option for the U.K., Hancock said.
AIG
Europe, which is based in London, had pretax profit of 408.5 million pounds ($580 million) last year, according to the company's annual report.
(Bloomberg)
Insurer and assistance firm ink partnership deal
World leader in assistance services,
Allianz
Global Assistance (AGA), has officially renewed its travel insurance contract with travel insurance provider, Fast Cover, for an additional three years effective May.
Brad Smith, AGA chief sales officer, commented on the contract renewal: "We're delighted to confirm that we have renewed our contract with Fast Cover – they are an award-winning travel insurance specialist with an exceptional commitment to customer service."
"AGA recognises that travellers enjoy freedom and flexibility and want the choice to upgrade their travel insurance policies when they need to. The easy-to-use Fast Cover website streamlines the purchasing process and ensures it's straightforward to follow."
Dean Van ES, Fast Cover MD, has likewise expressed delight at Fast Cover's continuing partnership with AGA.
"After a solid five-year partnership, we're thrilled to continue working with AGA to provide travel insurance products in a fast and simple way that meet the evolving needs of travellers. With a global network that helps over 250 million people each year and specialist medical emergency at the core of its policies, we know our travellers are in safe hands with AGA's backing."
With the contract inked, travellers can continue to expect 24/7 assistance, fast turnaround times, and competitive pricing for policies from the partnership.
Annual industry charity event announces fundraising total
McLardy McShane has announced that their annual charity golf day has raised $22,000 for charity.
The event, now in its 12
th
year took place at Portsea in Victoria and raised money for The Reach Foundation and Cure for MND Foundation.
The golf day event was followed by a gala dinner, sponsored by
CGU
.
Chris Naish, CEO the Reach Foundation and ex-AFL player, thanked all those involved in the event for throughout its 12 year history.
"On behalf of the Reach Foundation can I sincerely thank all who participated in the McLardy McShane Golf Day at Portsea. Thanks for your generosity on the day you have contributed greatly to a young person's development and realisation to be the best they can be."
Cricket icon Rodney Clarke was also on hand to entertain guests as he recounted his cricketing career.