WEEKLY WRAP: Medical association calls for more telematics | Insurance Business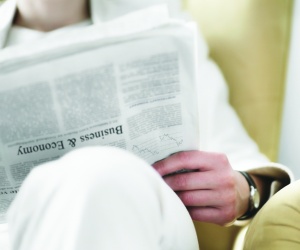 Medical association calls for more telematics
The Royal Australasian College of Surgeons has called for a greater use of telematics in vehicles in a bid to cut down on road accidents.
Black box technology, pioneered in Australia by
QBE
's InsuranceBox, could help cut down on fatal accidents as 1,400 Australian lose their lives on the road each year.
Surgeon John Crozier told
news.com.au
that the use of telematics could have a drastic effect on road safety.
"The college of surgeons has endorsed the compulsory introduction of black boxes to help deter unsafe driving.
"The devices can help give evidence of the mechanisms of a crash and perhaps point towards errors or failures — whether they are road engineering, vehicle parameters or human performance factors,'' Dr Crozier continued.
The College also called for alcohol ignition locks for motor vehicles, trains and trams and stricter enforcement of speed limits in a bid to cut Australia road deaths to zero by 2020.
"The 2020 vision for the UN decade on road safety is zero deaths,'' Dr Crozier said.
"That is actually an achievable; it is not an aspirational goal, it's an achievable goal.''
Warren Buffet hints at successor
A new future for
Berkshire Hathaway
and it insurance interests may be announced shortly.
Company head Warren Buffett revealed to shareholders this weekend that he and the company board had found a successor for Buffett, and Berkshire Vice-Chairman Charlie Munger confirmed that Ajit Jain and Greg Abel are the front-runners for the position.
"Both the board and I believe we now have the right person to succeed me as CEO – a successor ready to assume the job the day after I die or step down," Buffett wrote in his Saturday shareholders letter. "In certain important respects, this person will do a better job than I am doing."
Jain, head of National Indemnity's reinsurance operation since 1986, has a strong insurance background and was praised by Munger for his risk management and underwriting skills. If the insurance industry experienced a $250 billion loss from some mega-catastrophe, for example, "Berkshire as a whole would likely record a significant profit for the year because of its many streams of earnings," Munger said.
Abel, meanwhile, heads Berkshire Hathaway Energy and gained acclaim for overseeing the company's second-largest acquisition last year—the $5.6 billion buyout of Nevada's NV Energy.
Munger stressed Abel and Jain are both loyal to Berkshire, neither likely to abandon ship for new opportunities in the near future.
Speculation has been rife among shareholders and other industry leaders as to who will replace the 84-year-old Buffett, who leads the fourth-largest insurance company by market share in the US.
Buffett did not say when he plans to announce his successor, but the choice could depend on when he decides to step down. The Berkshire Hathaway head said he hopes the future CEO will be young enough to spend at least a decade at the helm.
World's largest employee-owner insurer launched
Insurance brokers Hyperion and RK Harrison have finalised their merger almost five years after they first talked about combining, creating a firm with $800 million of annual revenues.
Hyperion founder David Howden said the firm will be the world's largest employee-owned insurance business, with about 600 of the 3,000 staff holding 70% of its shares.
The seeds of the deal were first sown when Howden invited RK Harrison chairman Dominic Collins to The Pointer, the pub he runs in Buckinghamshire, UK, to carry out "the classic back-of-the-beermat calculations to see what it might actually look like together",
The Daily Telegraph
reported.
"It's very hard to find anywhere there was a clash with the businesses; it's a very good fit," he said.
It was reported that the merged firm will make about 30% of its revenues in the US, and distribute its property, marine and other corporate insurance cover through 121 offices in 37 countries.
"There's a delineation going on in the markets… That whole natural line of retail client to retail broker to wholesale broker is disappearing, as everyone scrabbles for the one thing that's king, which is the client," he said.
"There will be more consolidation among the independents. Just as it will happen in the Lloyd's market, it will happen in the broking market as well. And you'll see mergers in the large US brokers," he told
The Daily Telegraph
.