What challenges will 2020 bring for the insurance industry? | Insurance Business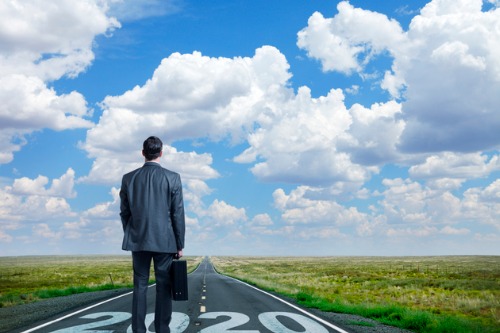 The year ahead will bring with it a new obstacle course for those in the insurance industry to navigate, a terrain filled with both challenges and opportunities, say leading figures in the field. Reduced capacity, legislation changes and a commitment to maintaining or even increasing services to customers – on top of natural disasters – mean that 2020 will have to be grappled and engaged with by the industry.
No doubt natural disasters will continue to have an impact as the year moves forward. Horrific bushfires continue to rage across the southern parts of Australia while storms and hail buffeted Victoria and Canberra earlier this week - but apart from the obvious, what new challenges can the industry expect?
Lloyd's of London's reduction of capacity will prove problematic for the industry, and its effects can already be felt. Rhys Mills, managing director of Solution Underwriting Agency, told Insurance Business that he expects this trend to continue.
"I think for the industry as a whole, the lack of capacity and the reduction of capacity is going to continue to be a trend," he said. "We recently saw another Lloyd's syndicate going into run off – so I think we're going to continue to see Lloyd's continuing to pull back capacity and the rest of the market following suit."
Mills explained that Solution is in a fortunate solution, bucking the industry trend and actually having more capacity than last year – but he believes that the reduction will be a challenge for the entire sector.
"We're one of the lucky ones but there's certainly agencies out there that will be looking for additional or replacement capacity in a market where it has been reduced," he said. "It'll be very tough."
Read more: 2020 and insurance: what will the future hold?
Mandy Cooper, director at CPR Insurance Service, spoke similarly to Mills.
"We're in the SME space and we've seen some clients struggling," she explained to Insurance Business. "We've seen clients in the professional indemnity sphere where the insurer has rolled over the price but halved the capacity." Cooper illustrated the predicament for some clients by explaining that, for example, if one client was paying $22,000 this time last year for 10 million dollars cover, the cost may have stayed the same but the cover had been slashed by half this year.
"To small business, that is a major impact," she said.
Meanwhile, legislation changes brought about by the Royal Commission and an emphasis on continuing to improve the customer experience even more will mean that the industry has to continue to adapt and be receptive to changes.
"We've got changes in legislation and we need to know how that is going to be rolled out," said Cooper. "And how that is then going to change the way we do business and how that is going to impact us."
Challenges arise not only from the legislation itself, but the way in which it may be implemented.
"There are new legislations that are coming through that, even at the departments that are providing them, they can't really tell us what it means and how it will impact the practical terms of daily business," explained Cooper. "That's going to be a big issue for us."
Read more: Emphasis on consumer trust as new General Insurance Code of Practice released
Brad Smith, chief operating officer at Gallagher Bassett, explained to Insurance Business that in light of the Royal Commission, the industry would have to make further inroads in continuing to improve customer relations. While not a challenge in and of itself, it will require a coherent effort across the industry.
"The industry must renew its focus on doing things right," explained Smith. "The regulatory agendas affect almost every aspect of the relationship between insurers/service providers and their consumers, and there is a clear competitive advantage for those in the industry that focus on ethical behaviours, going beyond compliance."
We recently reported on the new General Insurance Code of Practice, and its emphasis on ensuring the best customer service across all dealings with clients, and Smith sees that the industry will have to adapt to being under the microscope because of this.
"We must remain focused on the primary obligation of our industry – to serve clients and take the necessary measures - acting explicitly in the interests of our clients and doing the right thing by them," he said. "We expect the industry as a whole to face increased security, and we really welcome that."
The speed of the arrival of the challenges is also problematic, Smith explained.
"A lot of these challenges are certainly not new, but most alarming is the rapid pace of change," he said. "Society, technology and client needs are all changing, which means market participants must actively work to maintain their relevance to customers and better anticipate their need. Industry leaders are focused on becoming more customer-centric, with every interaction and function tailored towards the customer experience."
This is just a 'snapshot' of the challenges that will face the industry this year, with different obstacles being faced by different firms with varying levels of severity. But it is also a year that, if properly engaged with, can also be one of optimism.