What does an analysis into ASX-100 companies say about insurance? | Insurance Business Australia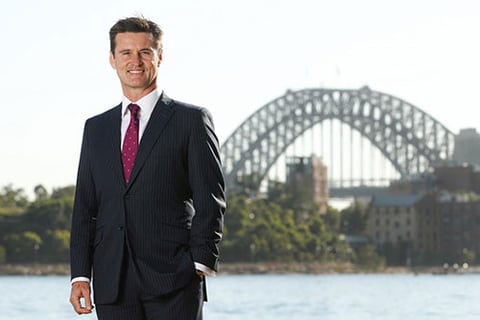 Apollo Communications has released what it believes is the most comprehensive analysis into the board of directors of Australia's ASX-100 companies yet, providing an in-depth analysis of the 563 directors that sit on the 713 board seats of the top ASX listed organisations.
The ASX-100 Board of Directors Report comes at a time when government, business and community leaders are tasked with navigating the complex impact of the coronavirus pandemic, with the report providing "useful insights" into the remuneration and pathways of the most elite businesspeople in Australia – including those in insurance.
The report also examines which boards and industries are paid more or less than their market size dictates.
"There are 19 industries that are on the ASX-100 and six of those 19 industries pay their boards less than their market size would dictate, so that suggests that they're providing substantial value to their shareholders," said Adam Connolly (pictured), CEO at Apollo Communications.
"In comparison though, there are 13 of those 19 industries where their boards paid more than their market size would dictate and that includes insurance… while insurance is the ninth ranked industry by market cap, for renumeration it ranked seven of 19."
What this means, according to Connolly, is the insurance sector is paying more than would be expected according to market capitalisation. The insurance sector is ranked ninth by size at a collective $64.3 billion but is ranked seventh by remuneration at a collective $10.8 million, raising questions about why that is the case. It suggests insurance boards may need to explain to their shareholders why their renumeration levels are so high, relative to other industries.
Another trend from the report revealed that insurance directors were older than the average. Men were also found to have served slightly longer in their positions than women.
"The national average age for directors in Australia is 60 - for insurance it's marginally higher at 61, but it varies per sector," Connolly said. "What we found interesting is that the average board tenure is five years and four months. For men, it's five years 11 months, for women it's four years and nine months."
Additionally, it highlighted the global benefits of having input from fly-in, fly-out directors – a pertinent issue with many countries now under lockdown.
"The report was based upon a date of November 11 last year because it was a nine-month study. It's the largest study, we believe, at this time in Australia and what it's showing is that a fifth of all directors are what we call 'fly-in, fly-out' directors," he explained.
"They're based offshore and we found that surprising. In the age of COVID-19 where we've got a lockdown of national directors on the one hand, but the need for a global perspective on the other, the need for fly-in, fly-out directors to now be able to phone into meetings is an increasing trend. It is a way of getting fresh thinking and global thinking into companies who are having to make decisions that impact all their stakeholders."
The implications of the pandemic on the insurance sector are set to be significant – with many in the industry expecting large payouts and even class action lawsuits over the handling of claims. Connolly says there's a strong need for the sector to rebuild trust among its clients.
"We are all aware of the breakdown in trust between customers and our institutions in recent years, whether that gulf is between consumers and large corporates, or political parties, or even organised religion," he said.
"That has been exacerbated by horrific revelations before multiple Royal Commissions. For the insurance sector, the challenge for it in the future will be re-engaging with its customers. Its industry leaders will need a variety of backgrounds, ages, experiences and perspectives to get that process right."
The ASX-100 Board of Directors Report can be purchased from Apollo Communication's official website.