What does the Royal Commission report mean for insurance? | Insurance Business Australia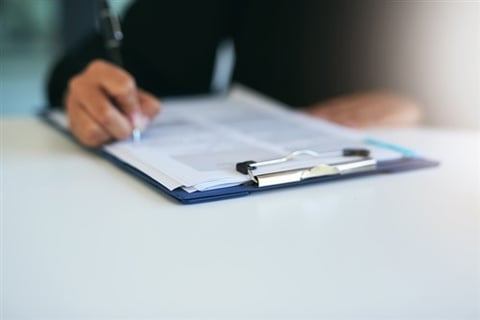 After all the hype and intrigue, the Royal Commission report into Australia's banking sector was finally released yesterday. However, it did much more than delve into the world of banking – as it stands to have huge repercussions on the way insurance companies do business too.
In total, there were 15 recommendations relating to the insurance sector that could serve to bring it in line with the more heavily regulated areas of financial services – including the possibility that commissions could be limited or even banned outright. However, most are likely to hinge on another review – that of the Australian Securities and Investments Commission in 2022, meaning that, at the very least, the industry will have some additional time to prepare, and may even have the opportunity to persuade the authorities that such wholesale changes are not needed.
However, if we take the Royal Commission's recommendations as they appear, what does stand to change?
Commissions on life insurance – Perhaps the most notable element is the outlined changes to commissions. The Hayne report suggests that grandfathered commissions on all financial products should be scrapped and that commissions relating to life insurance, which are not currently included in the ban on conflicted remuneration – should be reduced and eventually completely eliminated on the back of the review in 2022.
"Unless there is a clear justification for retaining those commissions, the cap should ultimately be reduced to zero," the Commissioner said.
Commissions on general insurance – This was less clear than the approach to life insurance with the recommendation being that the regulator should "review the exemptions" for general insurance products and credit insurance products as part of its 2022 review. In other words, it's 'wait and see' on this one. The insurance broking industry had feared a total ban so this could be seen as a relief – but that relief may not last long with ASIC signalling it could back a total ban.
Cold calling – It's no surprise that cold calling fell under scrutiny – and an outright ban has been recommended.
Add-on insurance – Add-on insurance should be sold on a deferred sales model, according to the report – that means it should be sold completely separately from the original insurance product. It has also been recommended that a cap be placed on the commissions that car dealers can earn when they make add-on insurance sales.
Claims handling – Currently, ASIC is limited in how much it can intervene in the handling of claims – but the changes put forward could change that. The proposals suggest claims handling would be seen as a "financial service" within the Corporations Act – placing the emphasis on insurers to be increasingly honest and fair.
"There can be no basis in principle or in practice to say that obliging an insurer to handle claims efficiently, honestly and fairly is to impose on the individual insurer, or the industry more generally, a burden it should not bear," the Commissioner outlined.
Funeral insurance – This is set to be reclassified and brought within the ASIC regime.
Codes of practice – It has been put forward that the industry codes of practice for both general and life insurance become legally enforceable. The Banking Executive Accountability Regime would be extended to both general and life insurance companies – making insurers more accountable to the Australian Financial Complaints Authority.
"AFCA welcomes the recommendations in Commissioner Hayne's final report and the Government's response," said AFCA chief executive and chief ombudsman David Locke. "We believe these measures are critical to ensuring that consumers and small businesses are treated fairly."
In addition, there would be increased oversight of the group life market.
We'll bring you more on the Royal Commission, including insurance industry reaction, in the days to come.