Industry wants clarification on proposed ban on insurance commissions | Insurance Business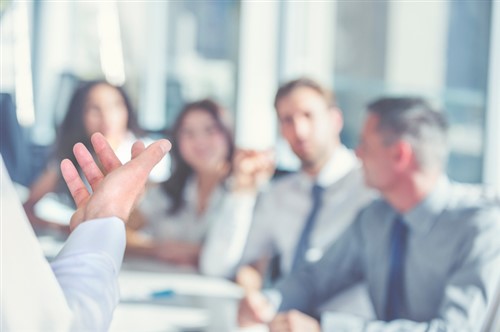 An ASIC submission recommending a blanket, industry-wide ban on conflicted remuneration to brokers on all general-insurance products has the industry all confused over what products and payments would be covered by the proposed ban, as it was argued that an outright ban on all commissions could upend the broking industry and shut off an important flow of business for insurance companies.
The ASIC submission was lodged in response to a call by the Hayne royal commission for feedback on whether a ban on conflicted remuneration on financial products should be extended to general insurance, following a round of hearings in September.
While the corporate regulator backed the proposed ban, it did reportedly not clearly define what "conflicted remuneration" is, nor did it clarify whether this would affect brokers advising businesses or those advising consumers – issues that the Insurance Council of Australia (ICA) asked to be clarified, The Australian Financial Review reported.
The peak industry body pointed out that there is a difference between conflicted remuneration and commissions, and that banning the former would not prevent the continued payment of commissions to brokers – a distribution method that accounts for more than a third of general-insurance products.
"Commissions have a strong role in the insurance industry, and this will continue," ICA spokesman Campbell Fuller told AFR. "Commissions, when controlled and regulated, do not create conflicts. They are ways of allowing experts to provide product guidance to customers and build appropriate packages to protect their assets."
Fuller said business clients, smaller businesses in particular, would be most impacted by the ban on commissions because they often require the expertise of a broker to respond to their complicated insurance needs. Unlike large listed companies, which often pay for this service, smaller businesses largely depend on the commissions model.
The ICA leader said the commissions model also benefitted consumers.
"For example, if you are a collector, if you have artworks, if you have several properties, a broker may be able to build you a package," Fuller told AFR. "We're concerned about a one-size-fits-all approach to financial services."
Dallas Booth, chief executive of the National Insurance Brokers Association, however, believes that the ASIC proposal applies to all commissions and other payments from an insurer to a broker, meaning an outright ban would abruptly end the broking industry's current business model, which he said could put some brokers out of business.
Booth said there is no evidence that commissions on general insurance have led to detrimental outcomes, save for some very specific niches of the market such as consumer-credit insurance and add-on insurance sold through car dealerships.
"Lots of commentators have adopted the principle that commissions are a bad thing, but very few people have done research into the effects of a ban," Booth told AFR, adding that the outcome of such reform could be "anti-competition and anti-consumer" because it could result in fewer consumers seeking advice and could rob insurers who rely exclusively on brokers to distribute their products of their only distribution channel.
Booth also didn't believe that a ban by ASIC would affect business clients because ASIC's remit is only for retail products. ASIC has acknowledged there is a grey area on products sold to small businesses, which might fall under the same regulatory regime as consumer products.
The corporate regulator is expected to provide clarification on these uncertainties within the next few days, while the Hayne royal commission's final report is set to be handed to the government on February 01, AFR reported.