What does this award-winning broker view as the main challenges of 2021? | Insurance Business Australia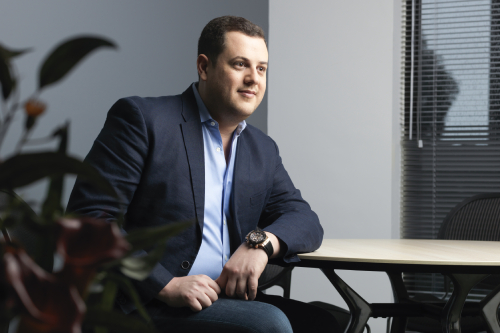 For Scott Winton Insurance Brokers, transitioning from the office to working from home during COVID-19 wasn't exactly easy, according to the brokerage's CEO, Avi Tatarka (pictured).
"My dad was a bit old-school in certain ways. One of them was that he never had anyone working from home, and so I kept this policy in place when I took over," he told Insurance Business.
"Then when COVID-19 hit, we essentially had to reverse this policy almost overnight. It was a bit of a challenge at first, but the team bound together and, ultimately, we're stronger for it."
Having held an insurance specialist and management role since 2008 at Scott Winton, Tatarka assumed the top role in 2018 following the death of his father and company founder Ron Tatarka. Under Avi's guidance, the company has continued to grow its client list, which ranges from small businesses through to large corporations, while still firmly emphasising the delivery of optimal customer service.
"We're focused on going above and beyond for our clients, guiding them through every step and being there for them whenever they need some assistance," Tatarka said. "It doesn't matter what's going on – they know that they can rely on our team to be there supporting them, giving advice, and fighting for them."
Clients have clearly taken note of the company's dedication – at the 2020 Insurance Business Australia Awards, Scott Winton picked up a swathe of awards including Australian Brokerage of the Year, QBE Brokerage of the Year (20+ Staff), and Best Customer Service from an Individual Office, an outcome that Tatarka described as "simply unbelievable."
Read more: Revealed - Insurance Business Awards 2020 winners
"To get this kind of recognition from the industry is amazing," he said. "It really shows that our hard work, both for our clients and for the larger community, is being seen and appreciated."
Giving back to the community is "a central tenet of what we do at Scott Winton," according to Tatarka. The brokerage donates a significant percentage of its profits to a large variety of causes varying from local grass roots organisations to national not-for-profits and global charities, treating each cause with deserved respect and dignity.
"We're intent on helping out those organisations that need our support in any way possible," he remarked. "During the pandemic, it's been a little bit more difficult to help them in a hands-on way, but we've still been able to contribute donations to a number of causes that mean something to us, causes that are dedicated to making life better for those who are struggling during this time."
Read next: CEO on the need to give back to the community
Looking forward, Tatarka sees a number of challenges lying in store for Australian brokers heading into 2021, but remains optimistic that the industry is up to the task of meeting them head-on.
"The hard market's not going to go anywhere, and the second COVID-19 lockdown that we had here in Melbourne has had a pretty dramatic effect on lots of people working across retail, hospitality and other sectors that's still being felt," he said. "Paired with the recent business interruption ruling, and it's really going to change the whole calculus for Australian insurers moving forward."
"However, it's true that people will always need insurance, and brokers are a pretty resilient bunch," he added.