What exceeded this underwriter's expectations at the Steadfast Convention? | Insurance Business Australia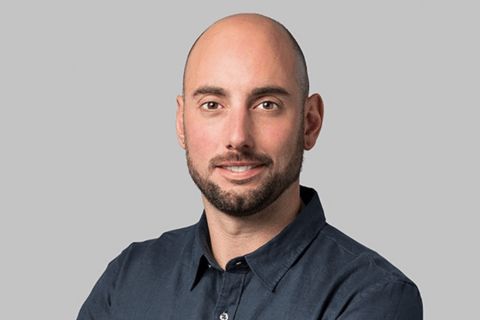 The Steadfast Convention, the annual gathering hosted by Australasia's biggest broker network, has wrapped up in Adelaide. Over three days, more than 1,500 delegates attended. The numbers included more than 1,000 brokers and 100s of other insurance professionals who enjoyed speakers addressing insurance industry trends and also engaged in networking with peers.
For many industry professionals it was the first time since the start of the pandemic two years ago that they were able to meet and network face-to-face in such large numbers.
"We were looking to re-engage with brokers, particularly after the last couple of years of not being visible out in the market because of COVID-19," said Glen Schembri (pictured), head of development - major broker partners, for NM Insurance. The underwriting agency had a stand at the Convention.
"So the benefit was hearing it from a from an individual, from a staff member in person and face-to-face, not over a phone call or a Zoom meeting, which we've all been forced to do in the last couple of years," he said. "So I think it was really just about reconnecting with our brokers and gaining that trust again."
Read next: This is "the hardest market I have traded in during my 37 years as a broker" – Omnisure leader
NM Insurance is majority owned by Steadfast and offers specialist insurance brands with a focus on marine, motorcycling, caravanning and cargo.
Schembri said his experience at his agency's convention stand - together with CEO Lyndon Turner - confirmed for him something of a change in how many brokers are relating to their insurance partners compared to before the pandemic.
"The engagement from brokers - particularly with those niche products – showed how brokers are becoming more conscious of having tight relationships with agencies like ourselves to protect them if there are any issues," he said.
Schembri said relationships are now more important than ever.
"There's so much market movement happening with cover and appetite changes, so the relationship factor there is stronger than ever, I believe," he said.
The NM Insurance boss said this is an interesting shift.
"I wouldn't say it took us by complete surprise but definitely exceeded our expectations in terms of how that interest was evident over the three days of the convention," he said.
It was busy enough with broker interest, said Schembri, that most of the NM Insurance staff stayed at their stand for most of the convention, rather than attending speaker events.
"The convention allowed brokers to get a bearing on how settled we are as a business and gain that confidence," he said.
The insurance industry conference scene is slowly returning to normal after two years of cancelled or virtual events.
In February, the Underwriting Agencies Council (UAC) held its 2022 Sydney expo, its biggest annual underwriting event. About 80 exhibitors attended, alongside several hundred brokers. At the time, some states were still constrained by border restrictions.
In November, for the first time in two years, UAC staged its Norwest Sydney Underwriting Expo.
Read next: COVID-19 restrictions ease in Australia as cases fall
Also in February, the National Insurance Brokers Association (NIBA) staged its five-day hybrid Convention. The event kicked off in Melbourne and finished in Sydney.
"We always knew the broker community wanted an opportunity to get back together," said NIBA CEO Phil Kewin.
"We had to come back to some sort of normality at some stage and that's why I'm proud that we've been able to deliver an event that our members, sponsors and exhibitors have supported and deserve."
Australia reopened its international borders on February 21 after almost two years of heavy international and interstate border restrictions introduced to stem the spread of the disease.
In New South Wales, density limits for entertainment and hospitality venues were removed and the requirement for QR code check-ins was lifted for most places.
Work from home recommendations were left at the discretion of employers, while mask mandates were lifted in most public places from February 25.
In Victoria, COVID-19 density limits in hospitality and entertainment venues were lifted on February 18 and QR code check-ins were no longer required in most settings.
According to health data, more than 80% of Australians are considered fully vaccinated against COVID-19. In the United States about 65% of people are fully vaccinated. In China, reports say nearly 88% of people are fully vaccinated.