What to do when leads drop off | Insurance Business Australia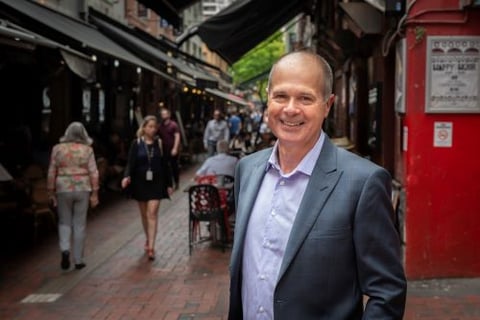 There's no doubt that brokers have their fair share of challenges, but consistent market demand isn't one of them – after all, the need for insurance is hardly a passing fad.
In fact, demand is so consistent that customer experience strategist Darrell Hardidge describes the insurance industry as "the perfect environment" to grow a business.
"Customers, in many cases, don't have many choices – they have to insure or face harsh consequences," says Hardidge. "Demand is high and, the best part, it has to be renewed every year."
Despite this, there are a few insurance brokers who have struggled to grow their book as leads begin to dry up – and Hardidge thinks he knows the reason why.
"The insurance industry has a unique opportunity, and in many cases, it's massively underleveraged," he says. "Many insurance businesses are reactive to customer demand when the golden opportunity of being proactive with customers is waiting to be activated."
Hardidge points to the predictable pattern that exists within the industry – that customers only hear from their broker when renewals are due – as one of the common lost opportunities.
"Create the time to connect with your customers and watch the sales grow," he says. "A true insurance professional checks in with their customers and makes sure everything is OK even when nothing new has occurred – if it has, they are proactive and ensure their customer is well educated in their options."
Delivering a service like this to existing customers is not only the best way to keep them – it's arguably the most effective way to find new clients too, says Hardidge.
"Provide excellent service and, year after year, clients will keep coming back, bringing friends and family with them," he tells Insurance Business. "Provide average service and watch them go directly online to save a few bucks."
Differentiating your service from an online offering is key – and it's one that shouldn't be too hard, considering the value brokers can bring to their clients.
"A great insurance advisor is a great asset; they see themselves as a vital link in the essential services required by their customers," says Hardidge. "If they do the right thing and act in their customers' best interests, they reap the rewards of extreme loyalty and revenue."