What's the latest in the individual disability income insurance market? | Insurance Business Australia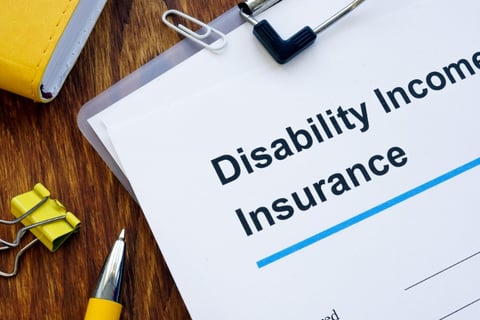 Individual disability income insurance (IDII) plays a crucial role in protecting Australians' financial wellbeing, which is why the Australian Prudential Regulation Authority (APRA) has delved into the latest goings-on in the IDII market.
Life insurance companies have been selling IDII for decades to provide customers with an income when they cannot work for long periods due to injury or illness. However, the product's future has become uncertain.
APRA explained that intense competition, higher claims, and lower insurance affordability resulted in a prolonged period of losses that significantly challenged IDII's sustainability. In the five years to 2019, the collective losses from IDII totalled $3.4 billion, which included significant increases in reserves for future payments for claims materially exceeding original expectations. As a result, APRA implemented some measures during the same year, including additional capital requirements, encouraging life insurers to address IDII product design and pricing flaws and strengthening risk governance and data quality capabilities.
From mid-2021 to September 2022, APRA saw positive results in the IDII market, with the recent profit turnaround driven by bond yields, repricing, and releases of COVID-19 reserves.
Bond yields
Insurers typically rely on stable and predictable returns from government bonds to help manage financial risk and meet their obligations arising from insurance claims. As government bonds increase, insurers' future liabilities are discounted at a higher rate, reducing their value. This downward revaluation of liabilities positively contributes to insurers' profits.
"This has been a main driver behind the improvement in IDII in recent quarters. However, there are also other components positively impacting liabilities and therefore profits, such as COVID-19 reserve releases and repricing," APRA said.
However, APRA advised insurers to prepare for this trend's reversal, with the potential for the 10-year bond yield to go lower over the next few years.
Repricing
Premiums are key for insurers' profitability, making repricing another factor contributing to improved financial results.
"A life company that is holding reserves for expected future losses can make releases from those reserves when it reprices," APRA said.
Sharing its forecast, APRA said: "Repricing is expected to continue as many insurers still expect future losses from their current IDII portfolio to rise. While the repricing of existing policies is necessary for insurers to meet the increasing level of claims, it has produced poor outcomes for consumers. APRA expects insurers to balance the need for premium increases with providing affordable and fit-for-purpose cover for policyholders. Looking forward, the new IDII products launched following APRA's IDII intervention should have much more stable premiums over the long term than the pre-intervention products."
COVID-19 reserves
During the early stages of the COVID-19 pandemic, insurers set aside increased reserves to meet potential liabilities arising from an anticipated spike in claim costs related to COVID-19. To date, insurers have experienced a lower level of COVID-19-related claims, with many releasing parts of their COVID-19 reserves.
However, APRA noted that residual risks from mental health, COVID-19 conditions, and the economic downturn remain.
"Mental health outcomes have been adversely impacted by the pandemic, and it is unclear how long they will last. Long-COVID conditions, such as joint pain, fatigue, and memory difficulties, could result in a further increase in IDII claims. APRA encourages insurers to carefully consider the unknown impacts of COVID-19 to ensure policyholders are protected and supported in this journey," it said.
The industry expects losses, albeit less than previously. As such, APRA advised the industry to remain disciplined with its product design and pricing to strike the right balance between sustainability and profitability.